For many dog owners, our furry friends are an integral part of our lives. They join us on adventures, keep us company, and make us laugh with their silly antics.
But when it comes to traveling with our dogs in the car, safety should always be a top priority. This is where using a dog car seat comes in.
In this blog post, we'll explore the benefits of using a dog car seat and why investing in one could be one of the best decisions you make as a dog owner.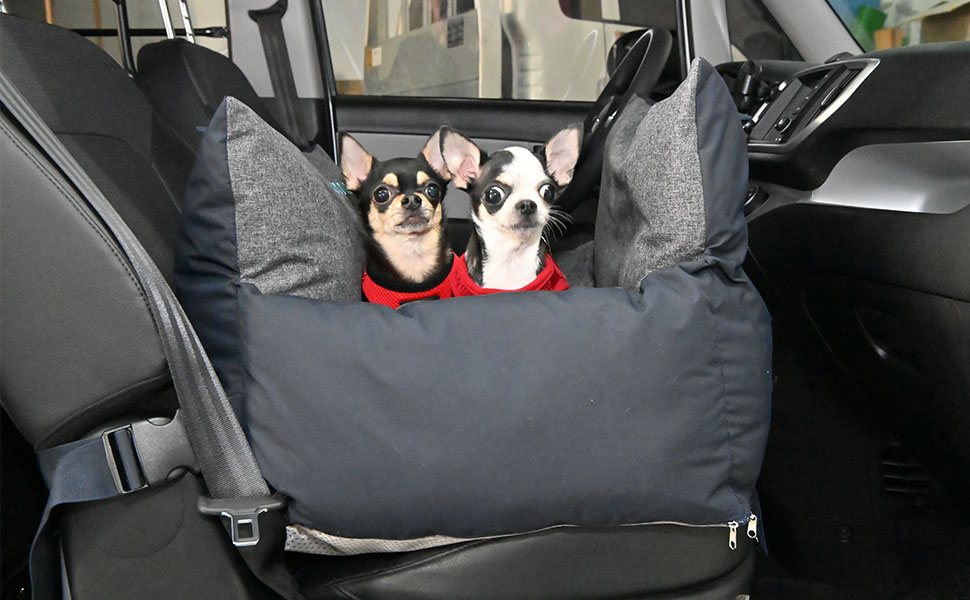 What is a Dog Car Seat?
For many pet owners, taking their furry friends on car rides is a fun way to bond and share new experiences. However, keeping dogs safe and secure can be a challenge, especially when they constantly move around or stick their head out the window.
That's where a dog car seat comes in. This innovative solution not only keeps dogs from roaming around the vehicle, but it also provides added protection in case of an accident. Much like a child's car seat, a dog car seat is designed to keep canines secure and comfortable while on the road.
With various sizes and styles available, there is an option for every breed and travel need. Whether you're running errands or heading out for a road trip adventure, investing in a dog car seat can provide peace of mind and a safer, stress-free ride for both you and your furry companion.
A dog car seat is a special kind of car seat designed to keep your furry friend safe and comfortable during car rides. Whether you're running errands or going on a road trip, a dog car seat can help keep your canine companion secure and prevent them from getting injured in case of an accident or sudden stops.
Some dog car seats even come with additional features, like a built-in safety harness, strap for attaching to the car, and soft cushions for extra comfort. Investing in a dog car seat is a great way to show your dog how much you care about their wellbeing, while also ensuring that they stay safe on the road.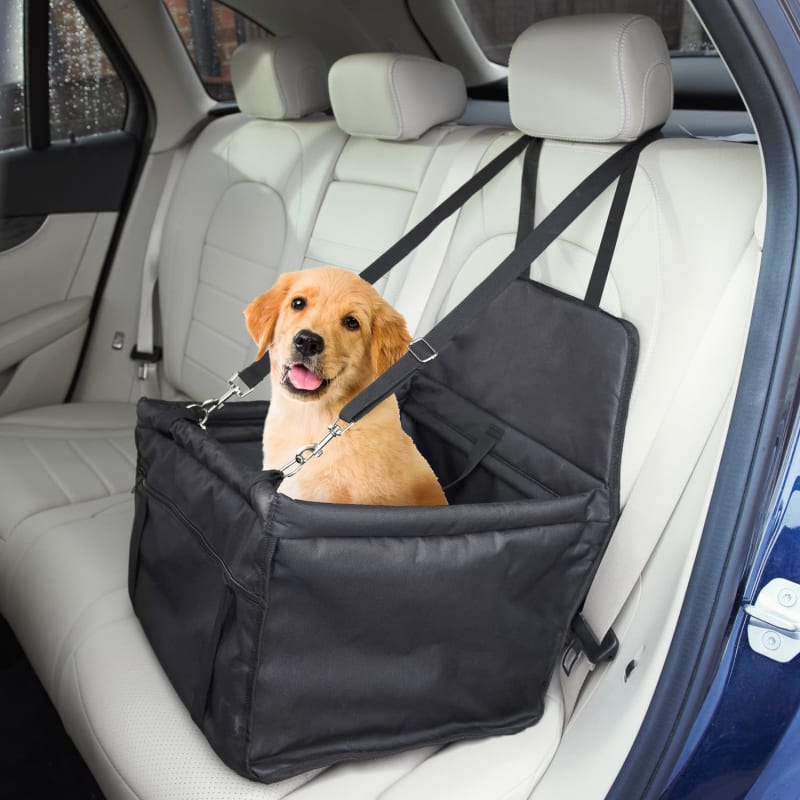 Why You Should Use Dog Car Seats
As pet parents, our furry friends are like family, and we want to keep them safe and secure at all times, especially when we hit the road.
Unfortunately, many people overlook the necessity of using dog car seats, and their beloved pets face various risks during car travel. Dog car seats not only provide a comfortable space for your pet to sit but also keep them secure during a sudden stop, turns, or accidents.
Furthermore, it prevents them from getting injured in case of a collision and also reduces the risk of them getting thrown out of the car. A dog booster seat keeps your dog secure and elevated so they can enjoy the ride, plus it prevents them from jumping on you while you're driving.
Make sure to find a pet car seat that attaches to the seat belts of your car, headrest of your car, and to your dog's harness. The best way to keep your pup out of harm's way is the back seat, the front seat poses more risk.
So, investing in a dog car seat is crucial for your pet's safety and your peace of mind while out on the road.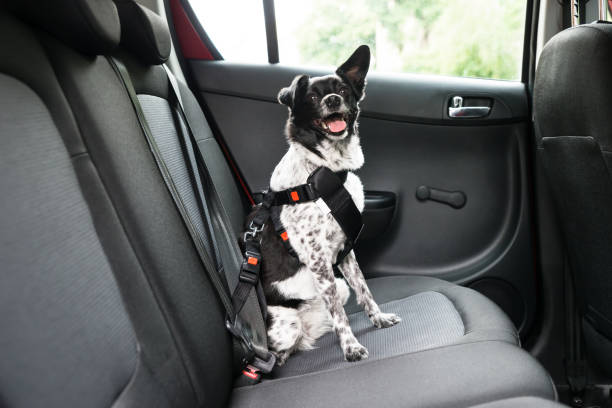 Safety
One of the most significant benefits of using a dog car seat is safety. Just like humans, dogs can be seriously injured or killed in a car accident.
A dog car seat helps to ensure that your furry friend is safely secured while you are driving, reducing the risk of injury in the event of an accident. When purchasing a dog car seat, be sure to check the weight and size limits to make sure it is the right fit for your pet.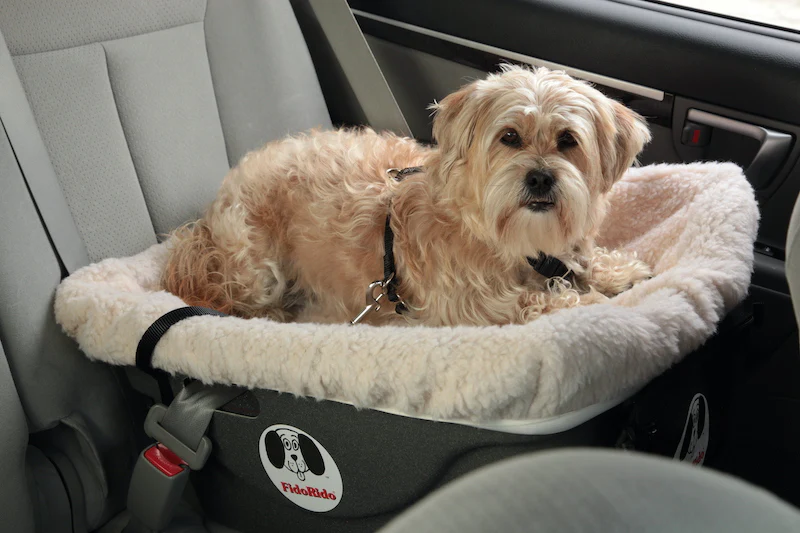 Comfort
Another benefit of using a dog car seat is comfort. Most dog car seats are designed with a soft padded interior and a comfortable backrest, making it a comfortable ride for your dog.
They also provide a great opportunity for dogs to get a good nap in while on a long road trip, which can help alleviate their anxiety levels while traveling.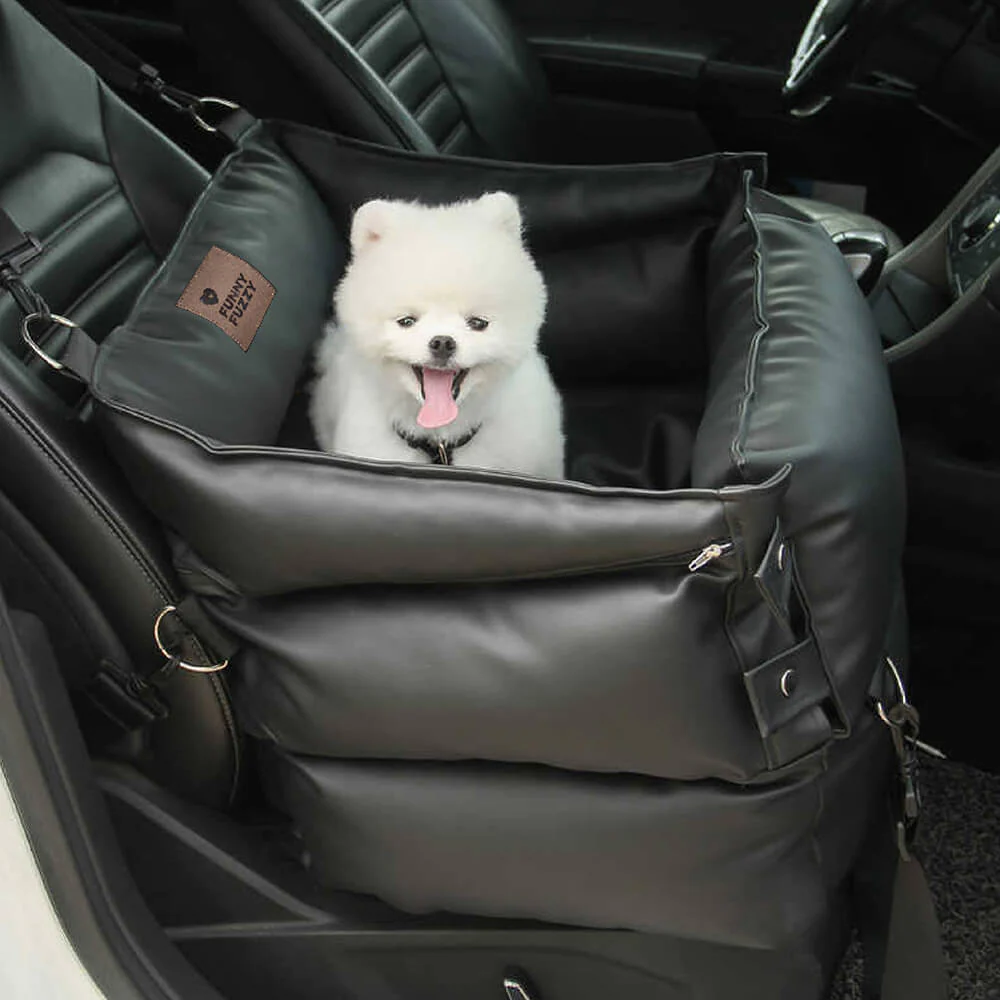 Reduced Distractions
Driving with a dog that isn't properly secured can be a massive distraction for drivers. When your furry friend is bouncing around in the car, it can be hard to focus on the road and increase the risk of an accident.
A dog car seat securely holds your pet in one spot, reducing distractions and allowing you to drive safely.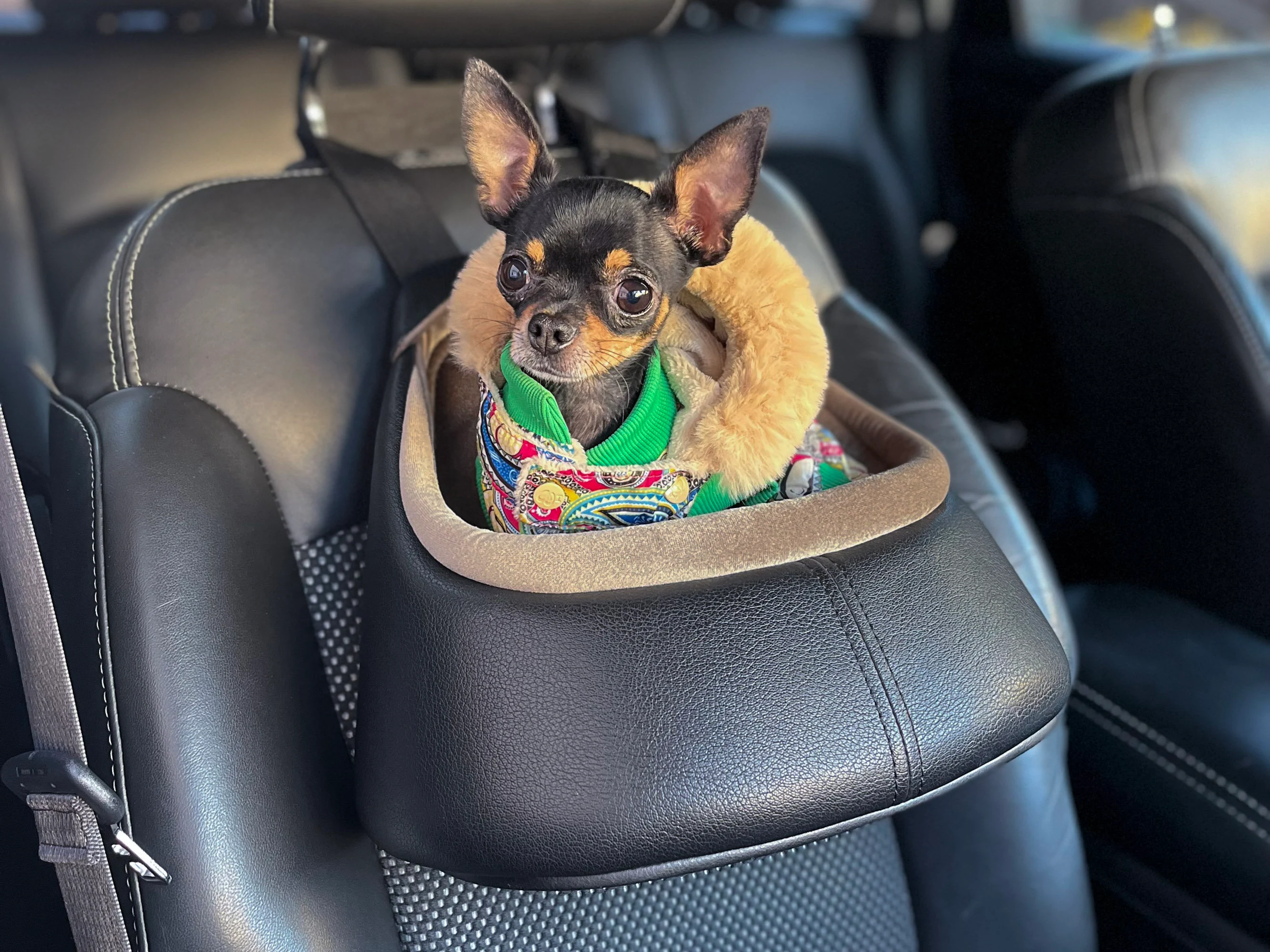 Protection from the Elements
Whether you're going on a short trip to the grocery store or a long cross-country road trip, a dog car seat can protect your dog from the elements.
A car seat will provide your pet with protection from the wind, rain, and sun, keeping them comfortable during the journey.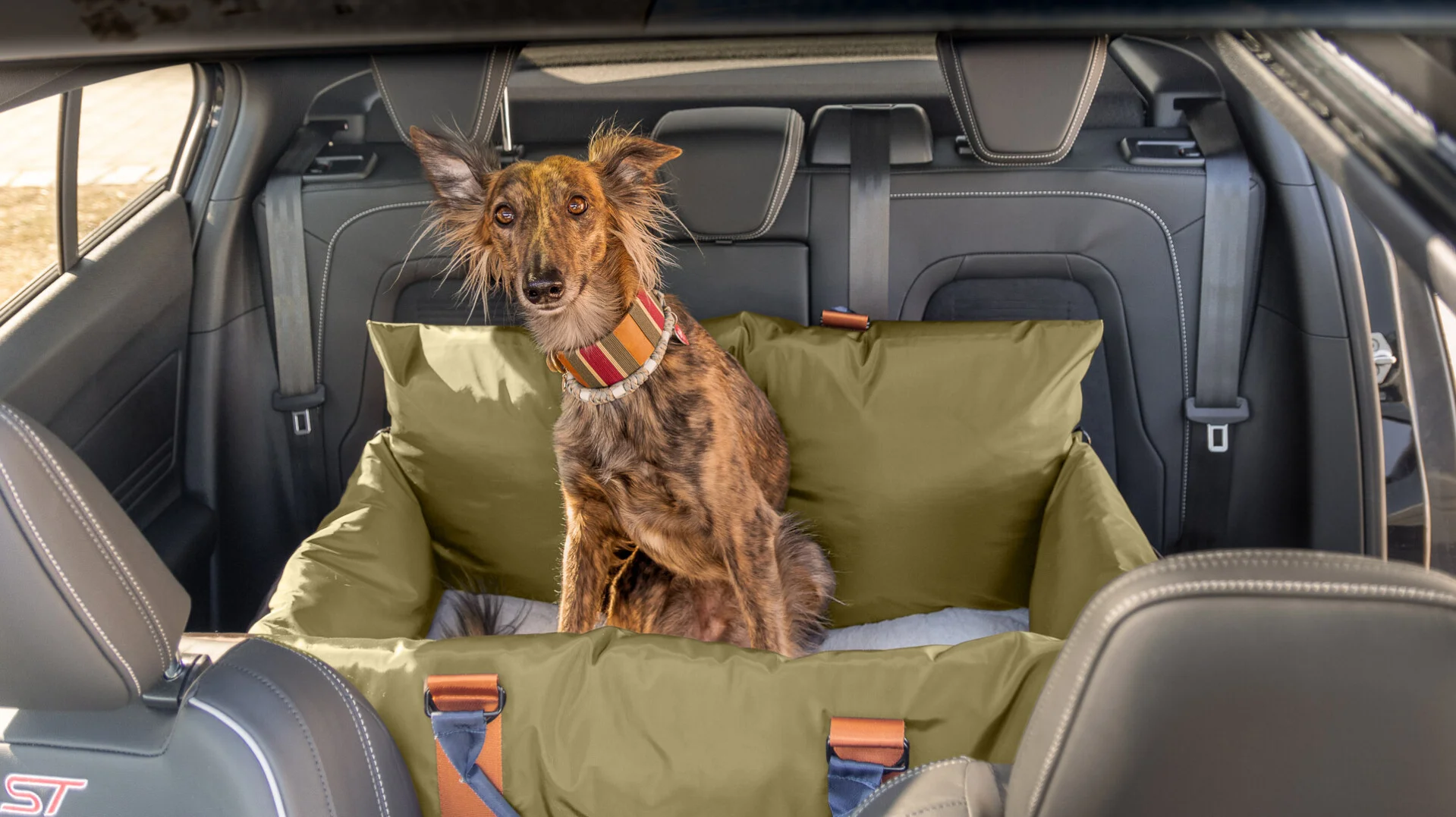 Easy to Use
Another benefit of using a dog car seat is how easy they are to use. Once you set it up, it is easy to install and remove whenever you need it.
Plus, most dog car seats are machine washable, making them a breeze to clean after a long trip.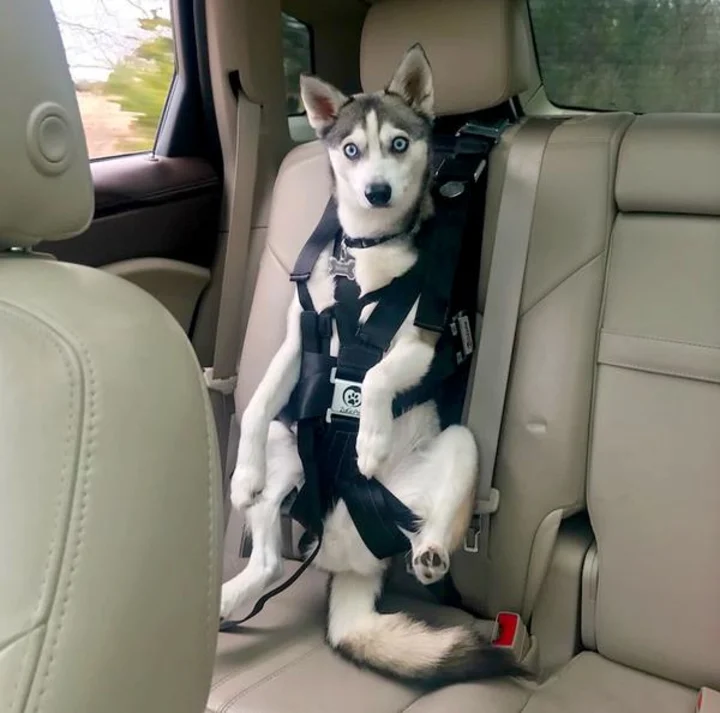 The Ultimate Guide to Using a Dog Car Seat
Your furry best friend deserves a comfortable and safe ride just like any other passenger when you go on a road trip or drive around town.
One of the best ways to ensure your pooch stays secure and comfy on the road is by using a dog car seat or dog booster seat.
Choose The Perfect Dog Car Seat
The first step to using a dog car seat is choosing the right one. There are several types of dog car seats, including booster seats, car seats, and crates.
Choose a seat that works best for your dog's size and weight, and make sure it meets safety standards, such as a crash-tested dog car seat certified by the Center for Pet Safety. Smaller dogs and medium sized dogs should always be in a pet car seat. It's also a bonus if it can be a pet bed or pet carrier as well!
Installing the Dog Car Seat Correctly
Installing a dog car seat correctly is essential to ensure your dog stays safe and secure during the ride. Follow the manufacturer's instructions to install the seat properly, and make sure it's securely anchored to prevent it from tipping over or sliding around.
Always use the seat belt or LATCH system to keep the dog seat in place, and never attach it to a regular human seatbelt. Once the car seat is sturdy to both the seat and the headrests, your pups are safe!
Introducing Your Dog to a Pet Car Seat
Before hitting the road, introduce your dog to the car seat or booster seat gradually. Start by letting them sniff and explore the seat, and then encourage them to sit in the seat using treats or toys.
Once they get comfortable, secure them in the seat and start with short car rides before gradually increasing the distance. This will help your dog get accustomed to the seat and reduce anxiety or motion sickness.
Keeping Your Dog Safe During the Ride
Make sure your dog stays safe and secure during the ride by using a harness or a seatbelt restraint system. Never let your dog roam around the car or stick their head out the window, as this can cause them to fall or get injured.
Keep your dog hydrated and comfortable by providing water and their favorite snacks, and stop for breaks to walk and stretch your dog's legs.
Care and Maintenance
After using the dog car seat, remove and clean it (especially the removable pad) following the manufacturer's instructions.
Check for any wear and tear or damages before using it again, and make sure all buckles and straps are functioning correctly. Regularly check the seat's anchor points and make sure they're securely fastened.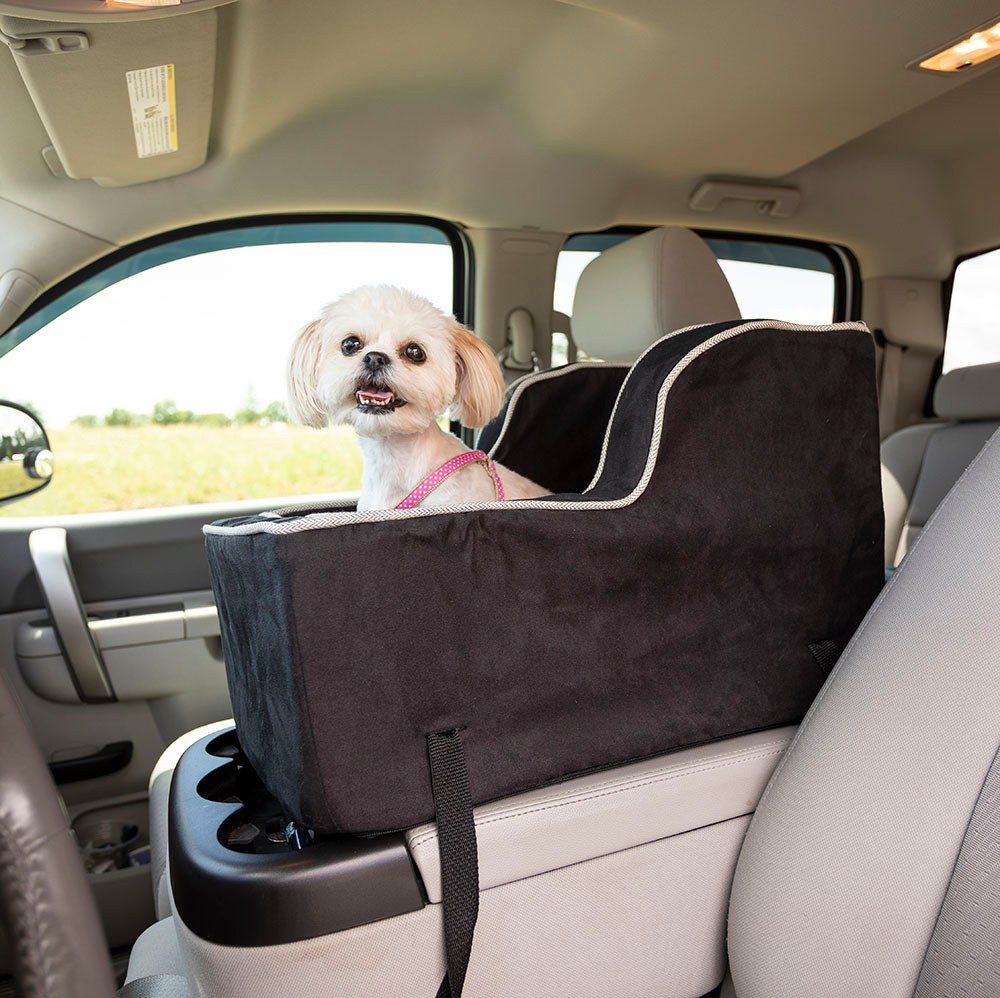 How to Choose the Best Car Seat for Your Furry Friend
Whether you're planning a road trip with your furry friend or simply need to shuttle your dog around town, it's important to choose a dog car seat that will keep your pet safe and secure during travel.
With so many options available, it can be overwhelming to know where to begin.
Size and Weight of Your Dog
The first thing you should consider when choosing a dog car seat is the size and weight of your pet. Many car seats are designed for small dogs, so if you have a larger breed, make sure to choose a seat that can accommodate your dog's size and weight.
Additionally, the seat should have ample room for your dog to sit or lie down comfortably. If your dog likes to move around a lot, look for a seat that has a tether to keep them safely in place.
Type of Car Seat
There are different types of dog car seats, including booster seats, pet carriers, and harnesses. Booster seats elevate your dog so they can see out the window and provide a cozy spot for your pet to curl up in.
Pet carriers are enclosed and provide a higher level of protection during travel. Harnesses attach to the car's seatbelt and are best for larger dogs. Consider your pet's personality and travel preferences when choosing a car seat that will work best for them.
Safety Features
Safety should be your top priority when choosing a dog car seat. Look for seats that are crash-tested and meet safety standards. You definitely want to purchase metal frame car seat that has a basket for your pup.
Look for one with additional straps and storage pockets for extra convenience. Seats with airbags can provide additional protection for your pet in the event of an accident. Additionally, make sure the seat has strong and durable straps to keep it securely attached to the car's seat.
Comfort and Convenience
Your pet's comfort is important too. Look for a car seat with a soft and plush interior that will keep your dog comfortable during long journeys. Removable and washable covers can make cleaning a breeze.
Additionally, seats with easy installation and portability can make travel more convenient for you and your pet.
Price
Dog car seats are available at a variety of price points, from budget-friendly to high-end. Choose a seat that fits your budget while still meeting your pet's needs.
Keep in mind that opting for a high-quality seat may end up saving you money in the long run by preventing costly veterinary bills in case of accidents.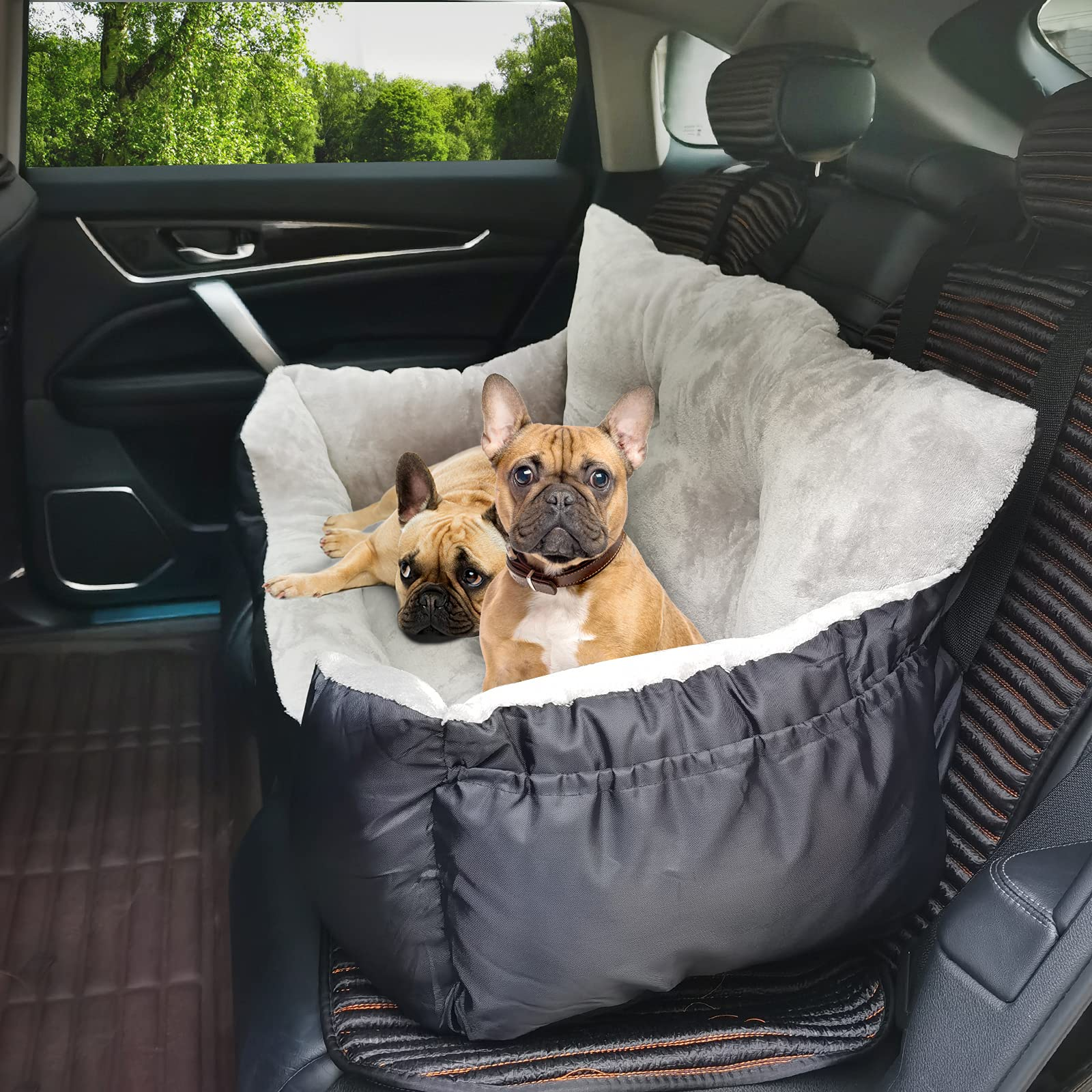 Conclusion
In conclusion, using a dog car seat has numerous benefits for both you and your furry friend.It provides safety, comfort, reduced distractions, protection from the elements, and is easy to use. Investing in a dog car seat is a crucial step in making sure that you and your dog have a safe and enjoyable trip every time you go on a ride together.
So consider getting one today and hit the open road with peace of mind knowing that your dog is safe and secure by your side.

Do You Need Professional Dog Training?
Do you find yourself becoming frustrated with your furry friend when they just won't listen or behave? It's no secret that sometimes our four-legged pals can be a handful.
But instead of feeling like you're at a loss, it might be time to consider professional dog training. Our team at Ruff House is here to help you and your pup achieve a happier, healthier relationship.
With years of experience and a deep love for all things canine, we're committed to providing your furry friend with the best possible care and training.
Whether it's obedience, socialization, or even just reinforcing good habits, we've got you covered. So why wait? Reach out to us today and let's get started on the path to a more harmonious household or car ride!