One of the most common questions we hear is "why is my dog whining?" Dogs communicate through different forms of behavior and vocalizations, and some of the most common reasons for this can be easily determined with the proper education and understanding of what will cause a dog to whine. One of the most common vocalizations is a dog's whining.
As dog parents, it's important to understand why our furry friends whine and what they're trying to tell us. Whining can be a sign of discomfort, anxiety, or a cry for attention. It's essential to identify the reason behind their whining to address their needs and improve their overall well-being. In this blog post, we'll discuss some of the common reasons why dogs whine and what you can do to help them.
So why is my dog whining?
Attention-seeking Whining:
Some dogs whine when they crave the attention of their human companions. This could mean they're lonely or bored and want to be petted or played with. To address this behavior, take some time each day to engage in activities with them that they enjoy, such as playing fetch or taking a walk. Often times, our dogs whine simply because they are feeling unloved or abandoned.
Giving them attention can ease their mind and often times make them stop whining. As pet parents, it is our responsibility to ensure our furry friends have a sense of love, which will help relieve the dog's anxiety around the issue.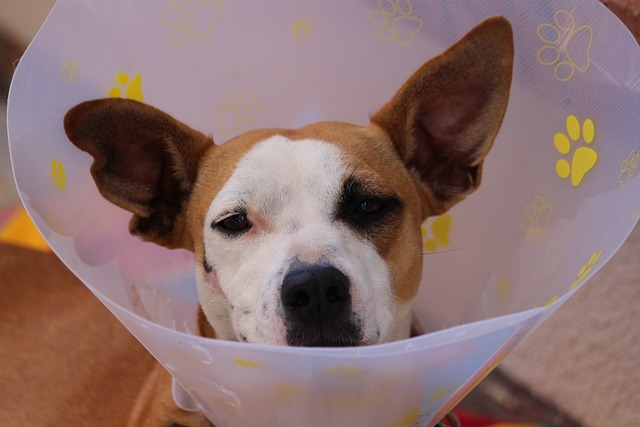 Discomfort or Pain:
Dogs may whine if they are experiencing physical discomfort or pain. This or pain whining could be due to a variety of reasons such as an injury, digestive issues, arthritis, or other internal medical conditions. It's crucial to pay close attention to their behavior and physical condition. Look out for other signs of discomfort, such as limping, difficulty in moving, loss of appetite, or changes in sleeping patterns.
If your dog continues to whine even after you've addressed their basic needs and provided them with comfort, it may be a sign of an underlying medical condition. Therefore, it's advisable to consult with a veterinarian for an accurate diagnosis and appropriate treatment plan if your your dog whines or is in visible pain as there may be underlying medical issues that you are not aware of.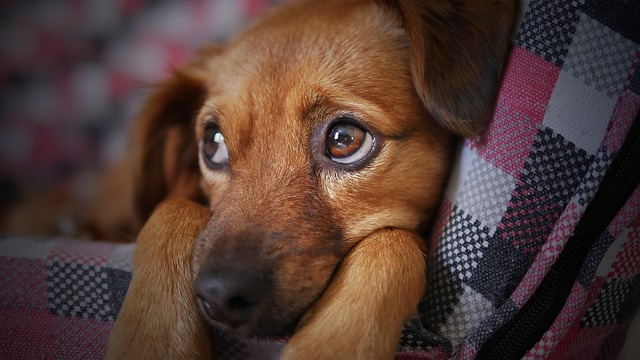 Separation Anxiety:
Dogs and puppies suffering from separation anxiety often whine when left alone. This is because they associate their safety, comfort, and happiness with the presence of their human companions. When left alone, they may feel stressed and fearful, leading to behaviors such as excessive whining, barking, or even destructive behavior.
Dealing with a dog with separation anxiety requires patience and consistency. Gradual training to help them feel comfortable being alone, positive reinforcement, and possibly even professional intervention may be necessary. If your dog exhibits signs of separation anxiety, it's advisable to consult a professional dog trainer, or a veterinarian to discuss the best course of action. Techniques like crate training, providing them with their favorite toys, and gradual desensitization to being alone can be helpful in alleviating their anxiety.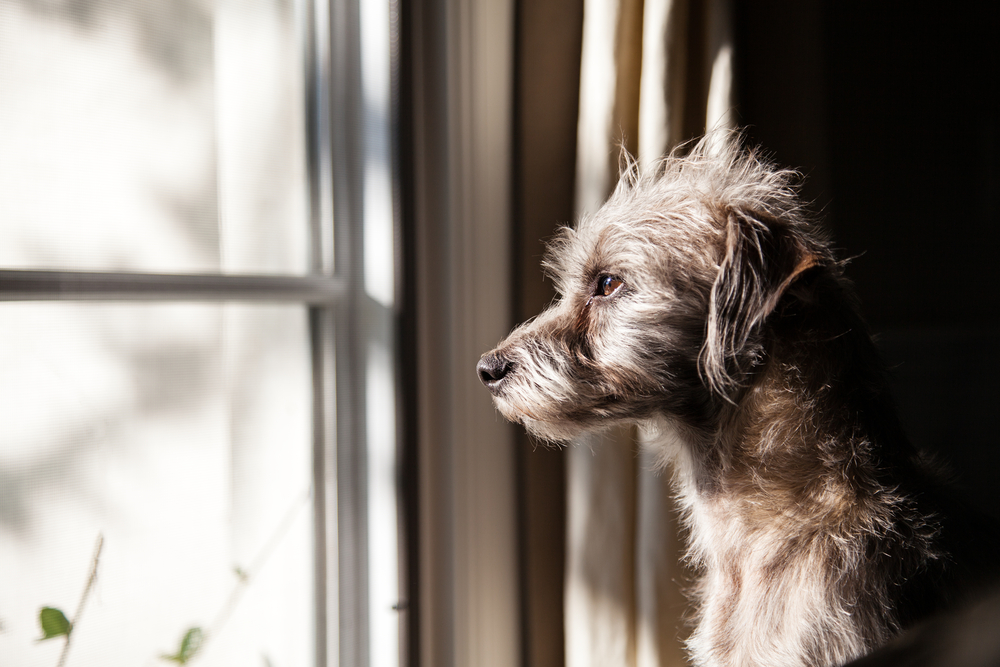 Fear or Anxiety:
Some dogs whine when they are scared or anxious, often due to external triggers. Often times around the 4th of July, many dogs will exhibit this form of whining, due to the loud sounds which are often triggers for many dogs – large and small.
If a dog has a perceived threat of something in their environment, this can often lead to an obvious reason for fear as they may avoid making eye contact, exhibit dramatic body language, or lose their sense of having a safe space. It's important to find the underlying reason for their stress and address it immediately to avoid any further health issues afterwards. This can be done as soon as you see them start whining so that they know their safe space and their person is there for them.
Most anxious dogs will be put at ease with a simple dosage of melatonin to help them relax. A general rule of thumb for melatonin dosage (up to 3x daily) for most dogs is as follows:
Dogs less than 10 lbs should be given 1 mg
Dogs weighing 10-25 lbs should be given 1.5 mg
Dogs weighing 26-100 lbs should be given 3 mg
Dogs weighing over 100 lbs should be given 3-6 mg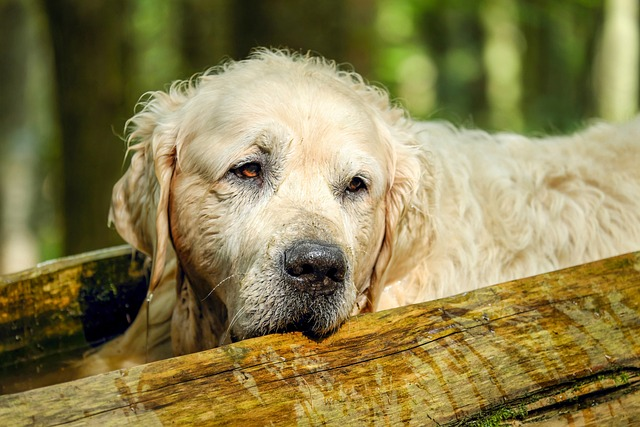 Age-Related Cognitive Decline:
Older dogs may whine due to confusion or disorientation stemming from cognitive decline. Do not get upset with your dog for whining excessively as this will only increase the confusion. You may want to try providing comfort and reassurance to whining dog through gentle petting, speaking in a soft voice, or offering them an interactive toy to keep their minds occupied.
It's also important to remember that dogs age faster than humans and as such, their needs will change over time. They may require more frequent breaks for potty, need an extra layer of warmth during colder months, or require different types of food to accommodate their age-related health changes.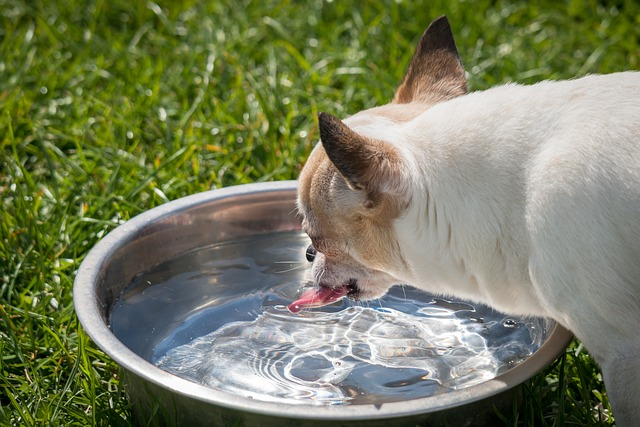 Hunger or Thirst:
Dogs may whine when they are hungry or thirsty. Make sure to feed them on a regular schedule and provide fresh water throughout the day. Also, consult with your veterinarian if you think you may need to give them more food, as doing so without professional guidance can often be a bad idea which could lead to weight gain, and a further health issue you are not prepared to handle. It's also important to make sure they are getting the right type of food for their age, activity level, health condition, and any allergies or sensitivities they may have.
It can be difficult to tell if your pet is thirsty, so it's best to offer a bowl of fresh water at least twice a day. Consider investing in an automatic pet waterer to make sure your pup always has access to clean, fresh water. Additionally, you can try adding a tasty treat or pieces of vegetables to the water to encourage them to drink more often.
Need to Eliminate:
Dogs often whine when they need to go outside to relieve themselves. Try paying attention to their behaviors and body language so you can anticipate when they may need a potty break. As pet owners, it is our responsibility to make sure to take them out frequently in the morning, after meals, and before bedtime.
Additionally, try paper training your pup if you are unable to walk them outside on a regular basis – particularly for a new puppy that may not kknow otherwise. Ensure other family members can help if you become busy, as dogs often times cannot control this need in the same manner as a human can.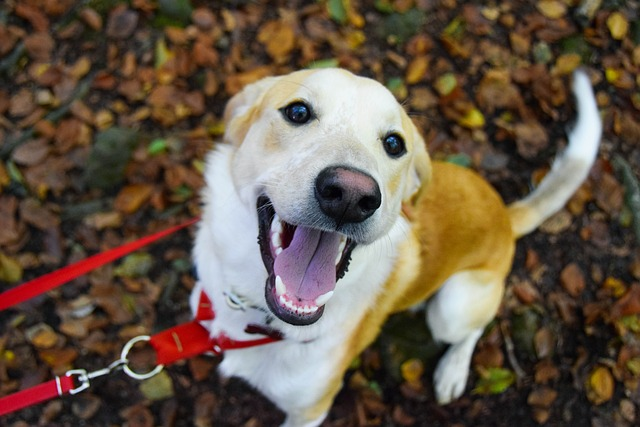 Excitement:
Dogs can whine when they are excited about an upcoming activity or event. This type of whining is often accompanied by tail wagging lip licking, jumping, and other signs of excitement. To help calm them down, distract them with a toy or activity that will redirect their focus away from the source of excitement. Additionally, try to reward their good behavior with a treat or words of praise to reinforce positive behaviors and keep them from becoming overly excited in the future.
Greeting Behavior:
Some dogs whine when they are greeting their owners or other pets as well as when they greet people they have never met before. This often indicates anxiousness or insecurity and can be addressed with positive reinforcement. Give treats to them if they act right and do not jump on your guests but at the same time this is something you want to wean them off of after training – or that puppy will likely become a whiny adult dog too.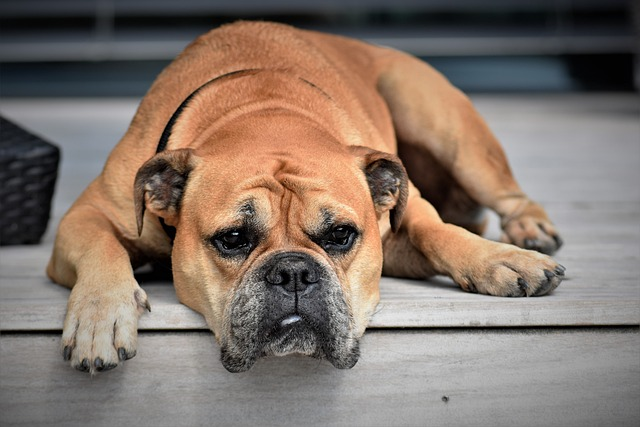 Boredom:
Believe it or not, dogs get bored too. Have you ever opened a home security camera or doggie cam to see your dog sitting on the couch howling or your dog whining their lungs off? They're missing you, but also they're bored. Dogs live for the appeasement and love of their owner – if they're at home alone, its very common for them to be doing this out of pure boredom. Because of this, dogs may whine when they are bored and need mental stimulation or physical stimulation. Our fur babies are there for us, be there for them too.
Frustration:
Dogs can whine when they are frustrated, such as when they cannot reach a toy or when a task is too difficult. If your dog is whining out of frustration, it's important to provide them with appropriate outlets for their energy such as interactive games, toys, puzzles, or training sessions. This will help them stay mentally and physically active while providing an outlet for their frustrations. Additionally, providing positive reinforcement in the form of treats or verbal praise will encourage good behavior while discouraging inappropriate behaviors like whining.
Seeking Out Items or People:
Dogs may whine when they are seeking items or people because they associate these items or individuals with positive experiences. This could be a favorite toy that provides comfort or stimulation, or a particular person that provides affection or food. In such cases, the whining is a communication tool, signaling their desire for that particular object or person.
It's important to respond appropriately: if the desired object or item is a toy, engage in play; if they're seeking attention, provide some affection if appropriate. If the whining becomes excessive or disruptive, it might be necessary to consult with a professional trainer to implement strategies for managing this behavior.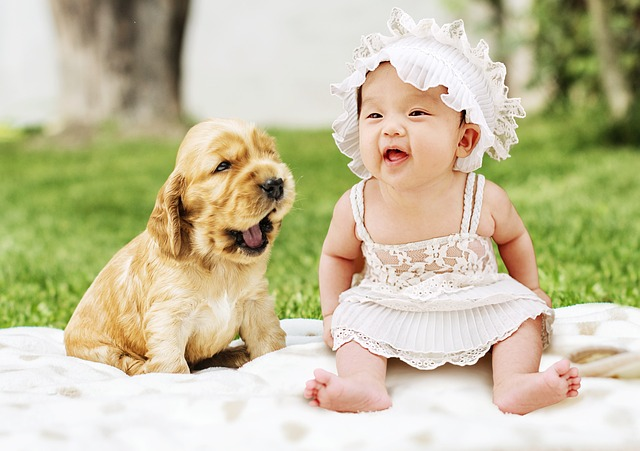 In Response To A Baby's Cry:
Dogs often react to a baby's cry due to their instinctual pack mentality. Drawing from their ancestral connection with wolves, dogs perceive their human family as their pack and a crying baby can trigger their protective instincts. They view the baby as a vulnerable pack member that needs their protection. Additionally, the high-pitched nature of a baby's cry can also be distressing or unsettling for dogs, causing them to respond with whining, barking, or even howling.
Change In Environment:
Dogs, similar to humans, can experience anxiety and stress when faced with a change in their environment. This could be due to a variety of factors such as a new home, a new family member, or even a change in their daily routine. This stress can manifest in various ways, one of which is crying or whining. Dogs cry to communicate their discomfort or distress to their human caregivers. It's essential to understand that this is a normal response to change and there are various methods to help comfort and acclimate your pet to their new environment.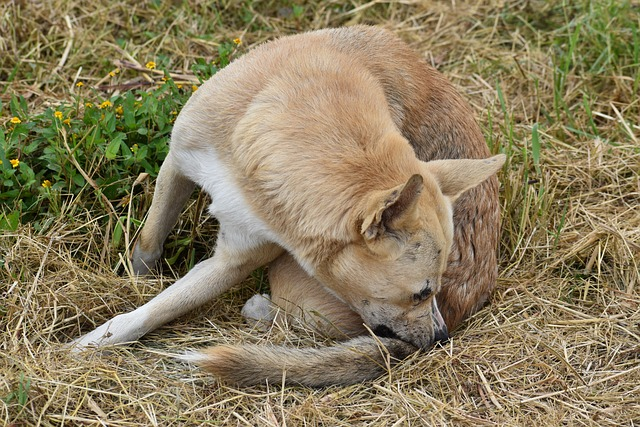 Stress:
Just like humans, dogs can experience stress, and one of the ways they express their anxiety is through whining. This high-pitched vocalization is a dog's way of communicating to its owner that something is causing discomfort, in that they are scared or stressed out. Often times when our furry friend is stressed out, they may assume a submissive posture or other behaviors related to confusion in their environment.
One of the most effective methods to help reduce your dog's stress levels is providing them with an outlet for their anxiety. Providing regular exercise, such as daily walks or playtime in the backyard can be an excellent way to tire out your pup and let off a little steam. Play also provides an opportunity for positive reinforcement and builds trust between you and your companion
Conclusion – Dogs Whine:
Understanding why your dog is whining is essential for their overall well-being, as it helps you address their needs and provide them with adequate care. Whether they're seeking attention, experiencing joint pain, feeling anxious, bringing them to a vet or providing calming aids, can help reduce their whining behavior. Always make sure to monitor your your dog's whining behavior and consult with a veterinarian if you suspect an underlying health issue. Remember, a happy and healthy dog equals a happy and healthy life!