Training your dog can be a challenging but rewarding experience. With the right dog training tools, you can make it easier to teach your pup the basics of good behavior.
Whether you're a first-time dog owner or an experienced trainer, having the right supplies makes a world of difference. Let's take a look at some of the best dog training tools for training your dog.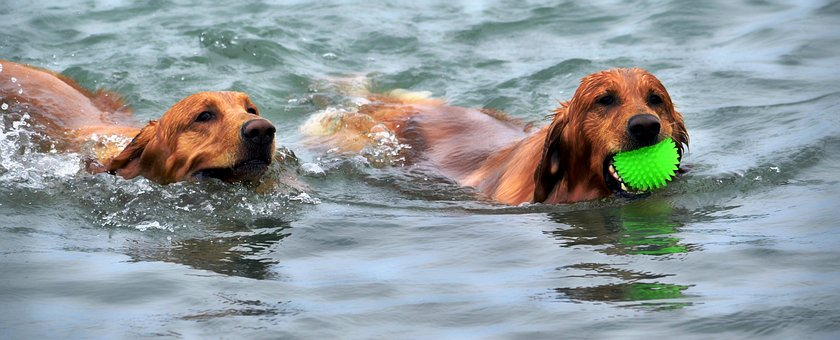 Leashes and Collars
A sturdy leash is a must-have for any dog owner. It keeps your pup from running away or getting into mischief when out on walks or at the park. When choosing a leash, pick one that's comfortable for you to hold and easy to use with one hand (so you don't have to drop your phone!).
Look for one that has adjustable length options so that you can adjust it depending on where you're going or what kind of terrain you'll be walking on. You want to keep your dog close in stressful situations, so picking the right leash is important.
You may want to consider retractable leashes, especially for a puppy. And don't forget about the collar! A sturdy collar is essential for keeping your pup safe while out in public and also serves as a great place to hang their ID tags with important contact information.
Training Treats
Positive reinforcement dog training is one of the best ways to motivate dogs during training sessions. Dog treats are an excellent way to reward them for good behavior while teaching them new commands or tricks.
Look for treats that are low-calorie, crunchy, and easy to break apart so they can get their reward quickly without having to wait too long in between treats (which will help keep them focused).
The key is finding something they love—which may take some trial and error—but once you find it, your pup will be more than happy to learn whatever comes next! You may want to also look into using a treat pouch.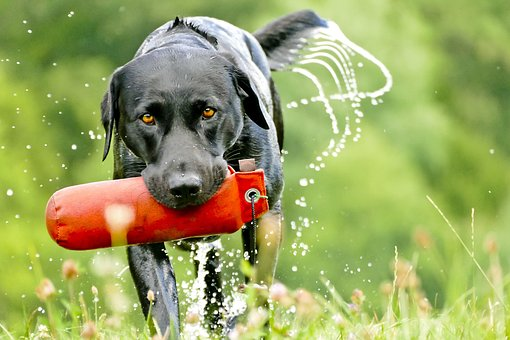 Training Toys
Interactive toys are another great tool for keeping your pup engaged during training sessions. They come in all shapes and sizes, from simple ropes with knots to more complex puzzles that require problem-solving skills.
Puzzles like these stimulate mental activity while helping promote focus during long training sessions; plus, they offer much needed breaks from repetition without losing momentum in their learning process.
Clickers
Training your furry companion can be an exciting journey, but it can also be challenging. That's why it's crucial to have the right tools at your disposal, and a dog clicker is one of the most effective ones you can use.
A clicker is a small handheld tool that produces a unique sound that can be quickly recognized by your pet. By using the clicking sound, you can reinforce positive behaviors and signal to your canine friend that they're doing something right.
With consistent use of the clicker sound, your pet will start to associate the sound with a reward, making it easier to train them. Using a dog clicker when training your pet can help build stronger bonds and make the process fun and stress-free for both you and your four-legged friend.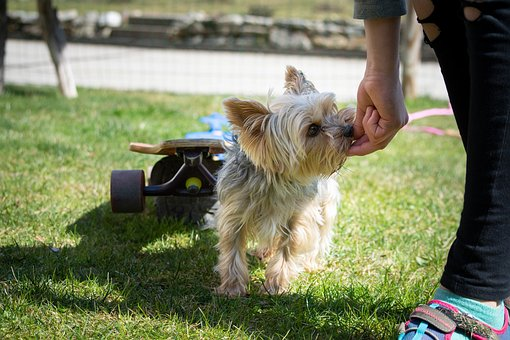 Crate
Crate training your dog can have numerous benefits, both for your furry friend and for you as a pet owner. Firstly, it can aid in house training and reduce the likelihood of accidents in the house.
By creating a comfortable and safe space for your dog to sleep and spend time in, they learn to associate the crate with positive experiences and are less likely to soil their designated area.
Additionally, crate training can help to keep your dog safe when you're not home, as it prevents them from getting into trouble or harming themselves by chewing on inappropriate items.
Finally, crate training can create a safe place for your dog that gives them sense of security and comfort, as they have their own space to retreat to when feeling overwhelmed or anxious.
So if you're looking for a way to establish boundaries and build a stronger bond with your furry friend, consider crate training as a viable option.
Calming Behavior Aids
Training a dog can be a challenging and rewarding experience. However, if your furry friend has trouble staying calm and focused during the process, it can quickly become frustrating for both you and your pet.
That's where dog calming behavior aids come in. These aids can be anything from calming sprays, collars, or toys that help your dog stay relaxed and focused during training sessions. By using these aids, you can help your dog achieve their training goals without causing undue stress, making the process easier and more enjoyable for both of you.
So, if you want to make your dog training experience less stressful and more productive, consider using calming behavior aids for your furry friend.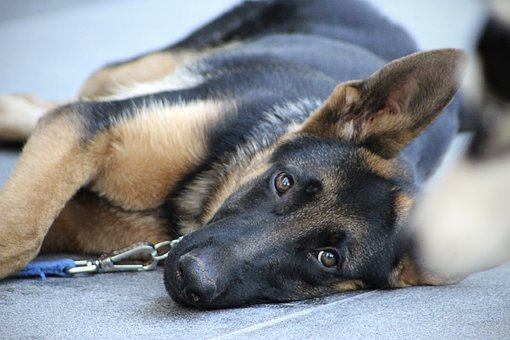 Common Dog Training Methods
Teaching your dog to obey commands can be an incredibly rewarding experience for both you and your pet. It's not only a great way to build a strong bond between you, it can also help keep your pup safe if they get off their leash while out in public.
With that said, there are many different approaches to dog training, and it can be difficult to know which method is best for your canine companion.
Positive Reinforcement Training
Positive reinforcement is one of the most popular methods used in modern dog training. This technique involves rewarding good behavior by giving your pup verbal praise, treats, or toys as positive reinforcement when they complete a task correctly.
For example, if you asked your dog to "sit" and he does so successfully, then you would give him verbal praise like "good boy!" or offer him a treat to reinforce that behavior. The goal of this method is to teach dogs what behaviors are desirable so they will continue doing them in the future.
Some trainers prefer this route because it avoids punishing bad behaviors—which some experts believe can lead to fear or anxiety in animals—and instead focuses on celebrating successes instead.
Clicker Training
Clicker training is another popular approach used by many canine professionals today. Here's how it works: A small device called a clicker helps make the process more efficient by providing an audible cue that marks when your pup has done something correctly during the training session.
This allows them to better understand what behavior they should continue repeating without feeling reprimanded or embarrassed.
Additionally, clicker training often leads to faster results than other methods since the sound of the clicker acts as a bridge between the desired behavior and reward (verbal praise or treats).
This creates an almost instantaneous confirmation of success for your pup which helps speed up the learning process overall.
Dominance-Based Training
Dominance-based training relies on punishing bad behaviors rather than praising good ones; this method follows the idea that dogs are naturally pack animals who have an instinctual need to establish dominance over other members in their pack (including humans).
As such, they must be trained using physical means like leash corrections or scolding so they understand that their owners are "in charge" and should always be obeyed without question.
Many experts disagree with this approach since dominance-based techniques may lead to aggression issues down the road—especially if done incorrectly—so we don't recommend using this method unless you have significant experience with canine behavior modification techniques.
Shape Training
Shape training is another effective dog training method used by professionals and pet owners alike.
This method involves gradually introducing cues and rewarding desired behaviors while ignoring undesired ones until they extinguish over time without any punishment or negative reinforcement being needed at all.
Shape training relies on consistency and patience from both trainer and pup in order for it to be successful; however, if done properly this method can help instill long-term habits in your pup that will remain even after their time with you has ended!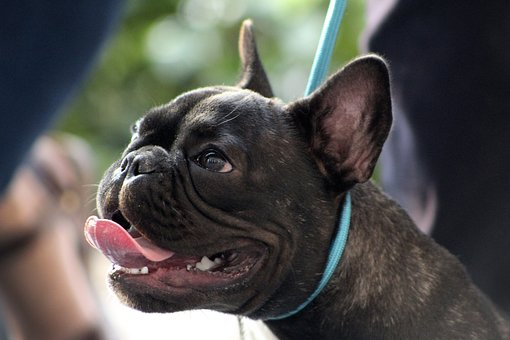 The Ultimate Dog Training Toolbox
Are you looking for an all-in-one dog training toolbox? From start to finish, there is a comprehensive collection of all the right tools that can help both novice and experienced dog owners alike in making their pup well-mannered and obedient.
Learning the tricks of successfully managing your pet's actions within time will not only make them more likable but also allow you to enjoy quality time with your beloved canine companion without any stress or frustration.
Puppy Training Tools
Long Lead Leash
Harness
Chew Toys
Crate
Tug Toys
Fetch Toys
Flirt Poles
Lick Mats
Calming Aids
Clicker
Dog Training Books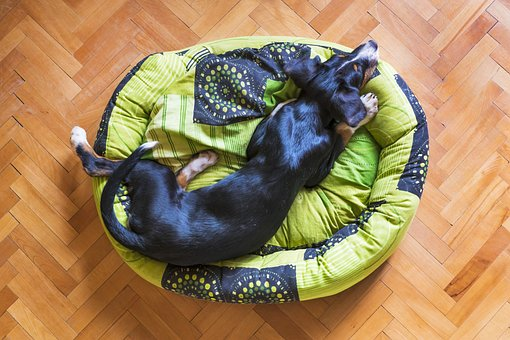 Why You Should Consider Professional Dog Training
Owning a dog is one of life's great joys! But the reality is that having a happy and obedient pet requires an investment of time, energy, and resources.
When it comes to teaching your pup good manners and helping him learn how to be a well-behaved companion, professional dog training can be invaluable.
Here's why you should consider hiring a professional for your pup's behavior education.
Time Saver
One of the most important benefits of professional dog training is that it saves you time. It can take months—or even years—for inexperienced owners to teach their dogs basic obedience commands like sit, stay, come, leave it, and heel.
Professional trainers have the experience necessary to train your pup quickly; many trainers offer six-week courses that cover all the basics for puppies as young as 10 weeks old.
This means you can reap the rewards sooner rather than later; with a professionally trained pup in tow, you can start enjoying all the activities that come with being a responsible pet owner right away!
Expertise
Professional trainers also have expertise that regular pet owners don't possess when it comes to dealing with certain behavioral issues such as aggression or fearfulness.
Many trainers are certified by nationally recognized organizations like the American Kennel Club (AKC) or International Association of Canine Professionals (IACP). These certifications are proof that they possess not only general knowledge about animal behavior but also specialized skills related to specific breeds or types of dogs.
With this expertise on hand, professional trainers can help identify what might be causing your pup's problem behaviors and provide effective solutions for resolving them.
Safety
Training sessions conducted by professionals are done in safe environments where both people and animals feel comfortable and secure.
This is especially important when working with aggressive dogs who may be more likely to lash out if they feel threatened in any way. A qualified trainer will know how to handle these situations safely so that everyone involved remains unharmed throughout the process.
Additionally, some trainers offer online training classes which are ideal for those who aren't able to attend an in-person class due to safety concerns or scheduling issues.

Ruff House Dog Training: The Best Dog Training In The DMV Area
If you're looking for a professional dog trainer to properly train your furry friend basic cues, recall training, or just trying to stop them from their bad behavior, Ruff House Dog Training is here to help.
We can teach your dog basic obedience as well as work with your furry friend if they're showing signs of aggression. We'll work with you to find the right training tools and methods that work for both you and your pet.
Reach out today to get started properly training your dog with Ruff House Dog Training!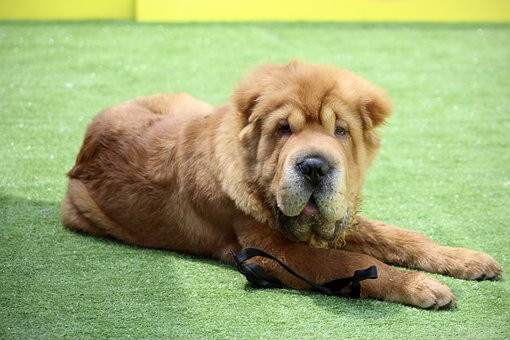 Conclusion
There are many tools out there that can help make training your dog easier and more enjoyable. Leashes and collars provide essential safety measures while treats offer positive reinforcement with every successful task accomplished by Fido.
Training toys are also useful in stimulating mental activity as well as providing much needed breaks between repetitions during long training sessions.
Investing in quality supplies ensures not only an effective training session but also an enjoyable experience for both human and hound alike!