Dog training collars are a type of device that can be used to help train your dog. There are a variety of different types of dog training collars, and it is important to select the right type for your dog. All training collars can be harmful if not used properly, so it is important to do your research before selecting one. In this blog post, we will discuss the different types of dog training collars and how to use them effectively.
What Are Dog Training Collars?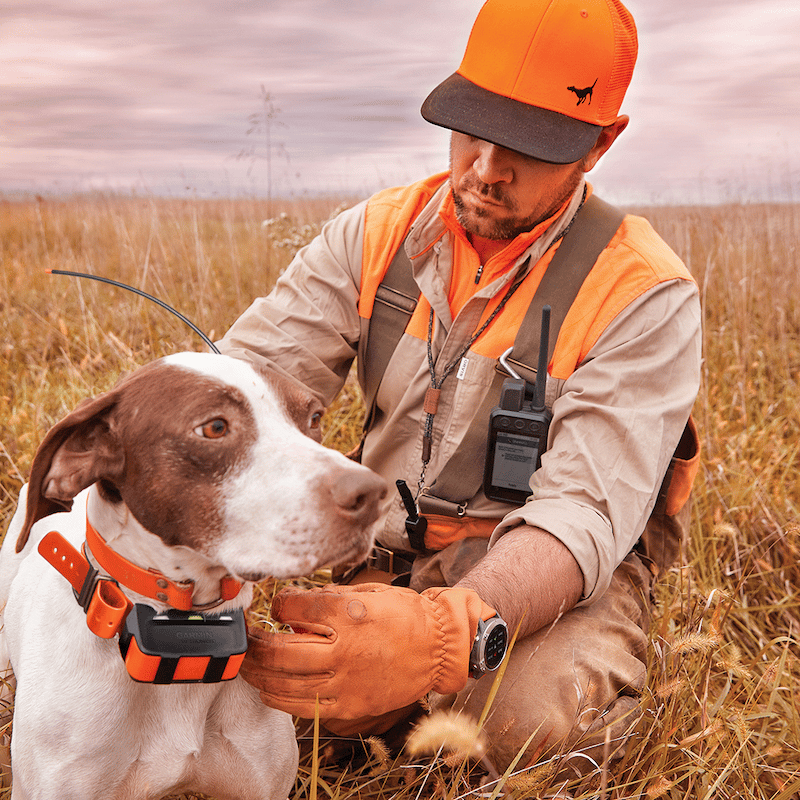 Dog training collars go by many names, such as shock collars, e-collars, or electronic collars. These devices use a system of remotely triggered warnings, consisting of a beep, vibration, and stimulation.
E-collars are devices that can be used with electronic fencing. When your dog crosses the fence boundaries, the collar gives off a shock at its contact points. The level of intensity your dog feels ranges from a slight tingle to something more painful. Before the shock, the collars usually give a beep.
The beep is emitted to warn your dog before a shock in the hopes that it will gain your dog's attention and learn to associate the noise with future shocks to prevent its unwanted behavior. While it may sound cruel, many dog owners have found electric collars (when used correctly) an effective way to modify their pet's behavior.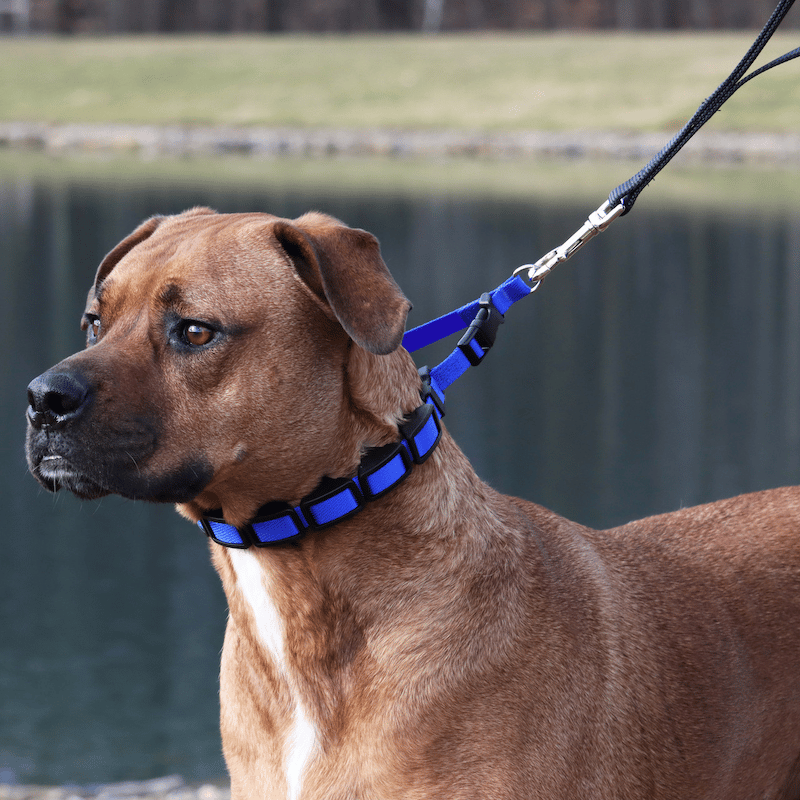 Although shock collars use negative reinforcement and are, therefore, an aversive training method, they can be useful in modifying bad behaviors—especially if other methods have failed. Please seek a professional trainer's assistance prior to attempting to utilize this training collar.
The main goal of an E-Collar is to provide means to effectively communicate your displeasure with a dogs' behavior, thus causing them to stop or at least do it significantly less often. However, it's possible that your dog won't make the connection between their bad behavior and the shock they receive. If that happens, then, unfortunately, the shock collar likely won't have much of an effect.
Types Of Dog Training Collars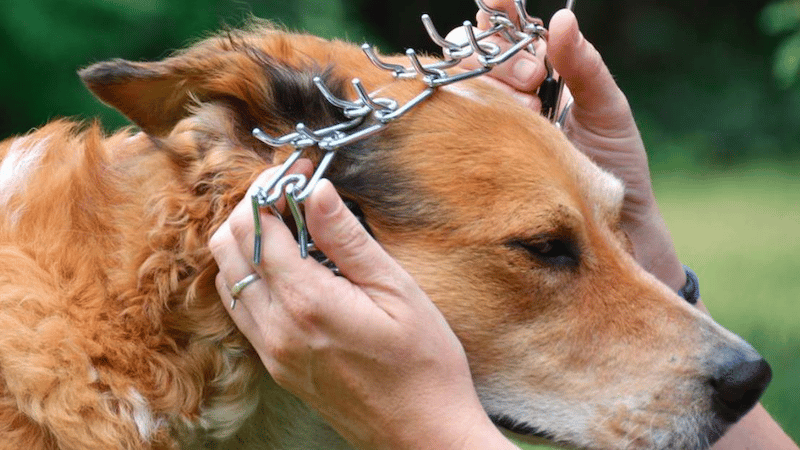 There are various types of electronic collars for dogs available on the market. Different dog breeds have different reactions to the types of stimulation, so it is crucial to find one that will work best for your pup. Choosing the right type of dog training collar is essential to getting the most out of it and not harming your beloved pet.
Below, we will discuss the different types of collars and corrective collars so that you can make an informed decision on which one will work best for your dog:
The Buckle Collar
While the Buckle Collar is popular among dog owners, it's actually one of the least effective training collars. It doesn't provide proper feedback for your dog, and while it can be adjusted to fit most dogs, that doesn't make up for its lack of utility when trying to train your pet. The dogs can also escape from these collars if they are not properly fitted.
Most dogs are uncontrollable on the leash resulting in pulling and choking your pup. This is not helpful for gaining communication with your pup or in having a decent walk.
Choke Collar
The Choke Collar is also known as a slip collar or choke chain. It's a loop of material that tightens around your dog's neck when they pull on the leash.
While the choke collar can be effective, it's important to use it correctly to avoid harming your dog. If not used properly, the choke collar can cause your dog to suffocate or have other serious injuries.
Head Halter
The Head Halter, also known as the gentle leader, is a training collar that won't put extra strain on your dog's neck. The soft padding and two loops (one around the nose, one around the back of the head) work together in a way similar to how a horse harness does.
If you are looking for a collar that provides added control, then this is the one for you. This particular collar is best suited for dogs who pull on their leash and/or are sensitive to pressure around their necks.
By distributing pressure evenly around your dog's neck, it will be more comfortable than traditional collars like choke or prong collars.
However, keep in mind that this type of collar may not always be helpful for dogs with strong necks, as they can easily slip out of the loops. Also, these do not provide adequate consequences when the dog is exhibiting undesired behavior on the leash.
Remote Dog Training Collar
The Remote Training Dog Collar is the most common type of electronic collar. It has a receiver that's worn around your dog's neck and a remote control that you carry with you. The remote can be used to emit different types of stimulation (usually a beep, vibration, or shock) to your dog. They also offer a broad range of stimulation levels, therefore, it's important to establish a good baseline for the static stimulation and adjust accordingly depending on the situation.
This type of collar is best suited for dogs who need more immediate feedback than what an invisible fence system can provide. It's also great for dogs who are resistant to other types of collars, such as choke or prong collars. Please consult a professional prior to use.
How To Use An Electronic Dog Training Collar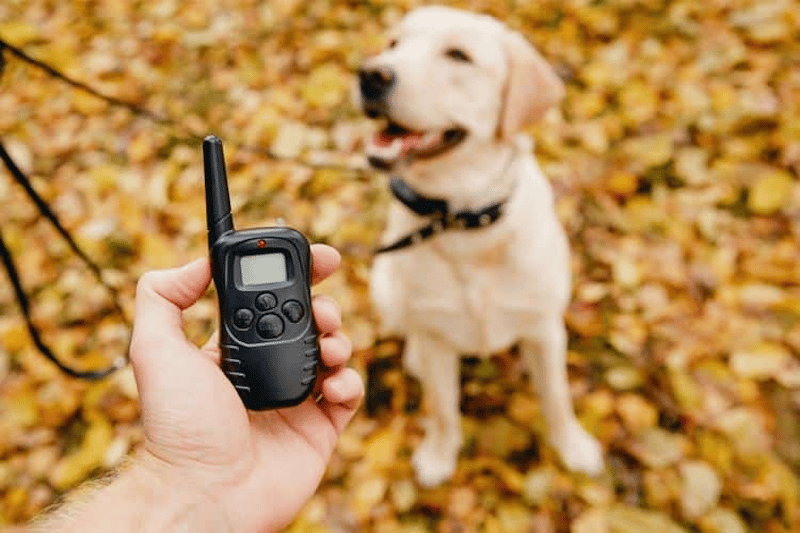 Now that we've gone over the different types of electronic training collars, it's time to learn how to use one properly.
1. Choose the Right Collar For Your Dog
As we mentioned before, different dogs will respond differently to different types of stimulation. It's important to find a collar that will work best for your pup so that they can get the most out of their training.
2. Put The Collar On Properly
Be sure to follow the instructions that come with your electronic collar to ensure that you're putting it on correctly. If the collar is too loose, it won't be effective. The collar should be high on the neck and tight to ensure the contact points are always in contact with your dog's neck, no matter the direction of his head.
3. Start With Low Levels Of Stimulation
When you first start using the collar, it's important to begin with the lowest level of stimulation possible. This will help your dog get used to the sensation and prevent them from being overwhelmed.
4. Reward Good Behavior/ Positive Reinforcement
Whenever your dog responds well to the stimulation, be sure to give them a treat or verbal praise so that they know they're doing something right. This will reinforce good behavior and help them learn faster.
5. Don't Use The Collar For Punishment
The electronic collar should never be used as a form of punishment. If your dog does something wrong, simply correct their behavior with the lowest level of stimulation possible and then reward them when they do what you want.
Punishing your dog with the collar will only cause them to associate the negative sensation with you, which will damage your relationship and make training more difficult.
6. Be Consistent
As with all forms of dog training, consistency is key. If you only use the electronic collar sometimes, your dog will get confused and won't be sure when they should expect the stimulation.
It's important to use the collar every time you train your dog so that it can learn to associate the sensation with its behavior.
7. Don't Use The Collar For Too Long
Just like you wouldn't want to wear a tight collar all day, your dog shouldn't have to either. Be sure to take the collar off when you're done training for the day so that your dog can have a break.
8. Seek Professional Help If Needed
If you're having trouble using the electronic collar or you do not see the results you want, it's important to seek professional help from a certified dog trainer. They can assess the situation and give you customized advice on how to best use the collar to train your dog.
What Are The Pros Of Using Dog Training Collars?
There are many benefits to using electronic dog training collars. Here are just a few of the most important ones:
1. They're Effective
When used properly, electronic dog training collars can be very effective at teaching your dog new behaviors and correcting bad ones.
2. They're Versatile
Electronic dog training collars can be used for a variety of different purposes, such as obedience training, behavior modification, and even potty training.
3. They're Safe
When used correctly, electronic dog training collars are safe for both dogs and humans. The stimulation is mild and won't cause any lasting damage to your dog's health
4. They're Affordable
Compared to other dog training methods, electronic dog training collars are relatively affordable. You can find a variety of different collars to fit your budget, and many of them come with a variety of features that can be helpful in training your dog.
What Are The Cons Of Using Dog Training Collars?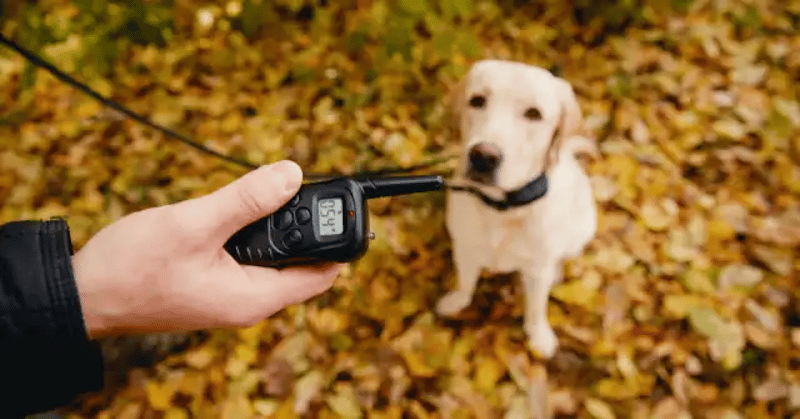 Despite the many benefits of electronic dog training collars, there are also some potential drawbacks to consider. Here are a few of the most important ones:
1. They Can Be Abused
If used incorrectly, electronic dog training collars can be abused, which can cause physical and psychological damage to your dog. They can also cause damage to your dog's skin. It's important to only use the collar after seeking professional help if you're having trouble using it correctly.
2. They Require Training
In order for electronic dog training collars to be effective, both you and your dog will need to undergo some training. This can be time-consuming and may not be feasible for everyone, but with proper training, you can achieve the desired behavior.
If you need a guide on the best dog-training collars, here's a helpful article
Is Shock Collar Training Right For Your Dog?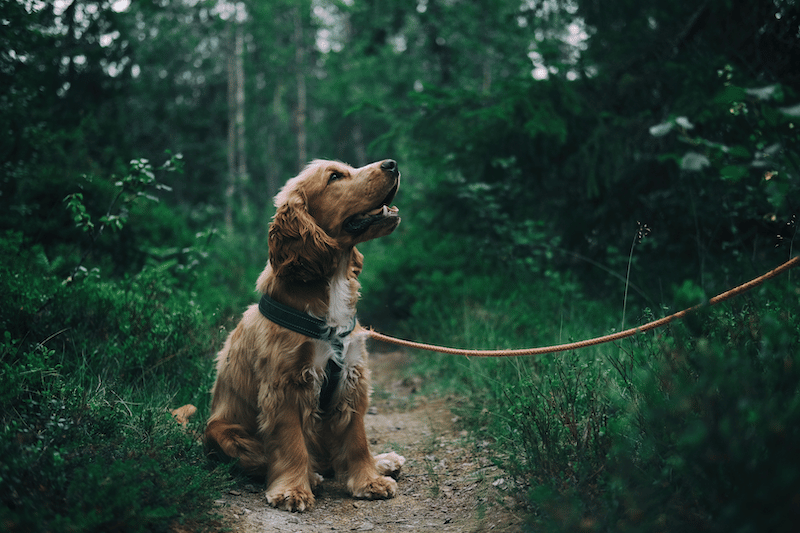 Whether or not electronic dog collars are right for your dog depends on a variety of factors, such as your dog's temperament, the behavior you're trying to correct, and your own personal training style.
If you're unsure whether or not a collar is right for your dog, it's best to consult with a professional trainer who can assess the situation and give you customized advice. Contact us today for professional dog training services!
Final Thoughts From Ruff House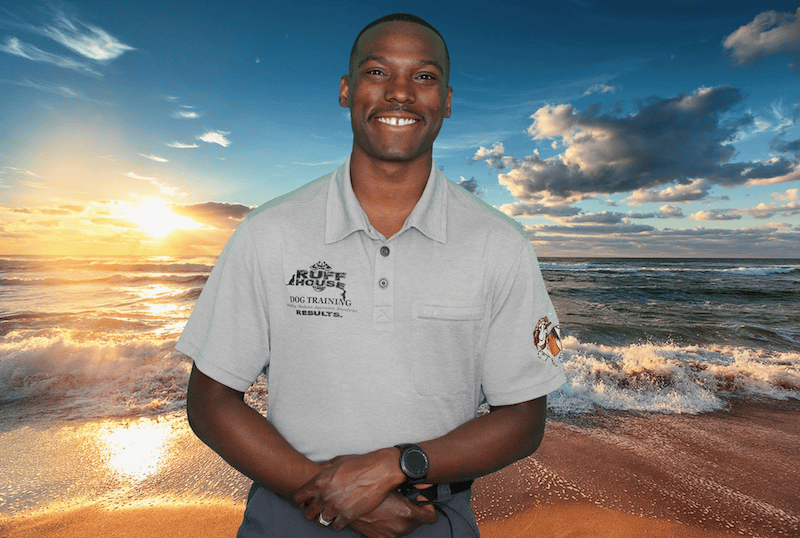 It's important to understand that the relationship with your dog should be a balanced one. One that consists of positive reinforcement and negative reinforcement. It's fairly common for owners of small dogs to want to only give positive reinforcement, however that can tend to create much-unwanted behavior.
Most owners of small dogs often request for the dog to stop barking at other dogs or other people, and it's often due to the lack of control and the thought that certain breeds don't need training. Small dogs need just as much guidance as large dogs. Large dogs and small dogs alike can exhibit aggressive behavior and become aggressive dogs.
If you have multiple dogs, that just compounds the issue. It's imperative to teach obedience to your dog, no matter the size. Whichever training methods you use, be sure to have a combination of a training collar and some sort of positive reinforcement. We want to prevent behavioral problems and have our puppy be our best friend. Be sure to consult with Ruff House Dog Training to determine what's the best dog training collars for your dog and situation.