Are you looking for dog obedience training in Baltimore, MD? Then you've come to the right place. Every dog needs to learn obedience, no matter what their age or size. Obedience training is an important part of responsible dog ownership.
Not only does it help your pup become a better behaved member of your family, but it also helps strengthen the bond between you and your pup. Let's take a closer look at why obedience training is so important for both you and your pup.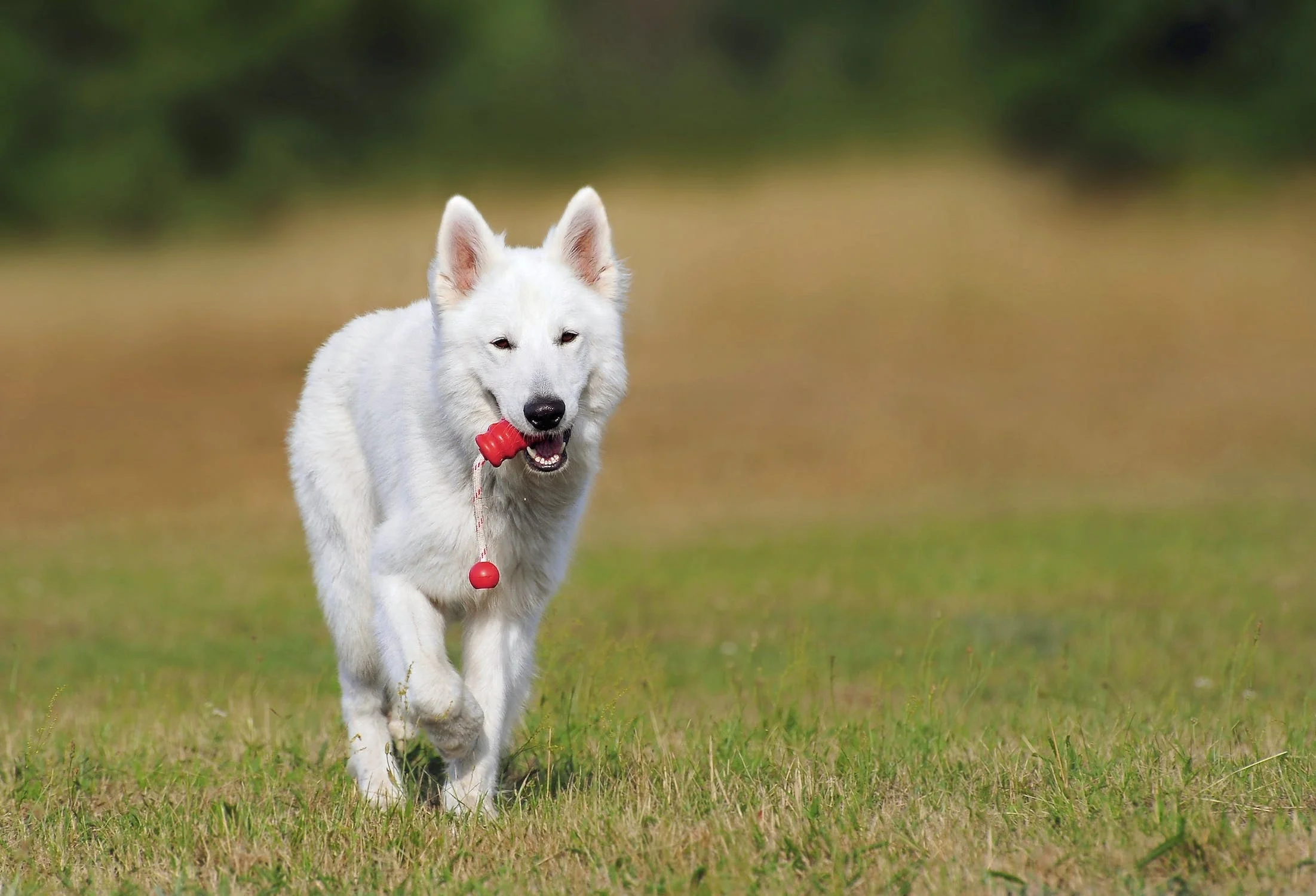 What is Dog Obedience Training?
Dog obedience training is an essential aspect of pet care. It is the process of teaching your furry friend to follow basic obedience and behave appropriately in different situations. Through this training, your pup learns to listen and respond to your commands, making your bond stronger while ensuring their safety.
Simply put, it is about creating a happy and disciplined pet that can be trusted in various scenarios. From potty training to leash training, dog training offers numerous benefits for both you and your pooch.
Dogs are our beloved companions, but even the most well-behaved pup can develop behavior problems. Your may bark excessively, start chewing on furniture or even become aggressive, leaving owners feeling frustrated and unsure of how to handle the situation.
Fortunately, there are solutions to these behavior problems, and the first step is to have patience and understanding. Identifying the root cause of the behavior is crucial, and working with a professional trainer can make a significant difference in correcting the behavior.
With the right techniques and consistency, your can learn how to be a calm and happy member of the family. Remember, dogs are intelligent animals and with patience and dedication, they can overcome any behavior challenge with obedience training.
The Benefits of Obedience Training
Obedience training can be immensely beneficial for both you and your pup. Here are just a few of the benefits that come with consistent obedience training:
Improved Safety

One of the most important reasons to have your pup undergo obedience training is safety. A well-trained pup will listen to commands, which will enable you to keep them away from dangerous situations and ensure that they stay out of harm's way.

Proper Socialization

Taking your pup through obedience classes can also help them socialize with other dogs and people more effectively, as well as learn how to behave in different situations. Dogs who attend regular classes learn how to be comfortable around strangers, other animals, children, and loud noises like thunderstorms or fireworks. This will make outings with them much more enjoyable for everyone involved!

Correcting Behavior Issues

Obedience training also helps improve overall behavior in pups. With consistent practice and repetition, they'll be able to understand commands better, allowing them to act more appropriately when in public or around guests in their home. This can help reduce any behavior issues that may be stemming from boredom or anxiety due to lack of structure or discipline.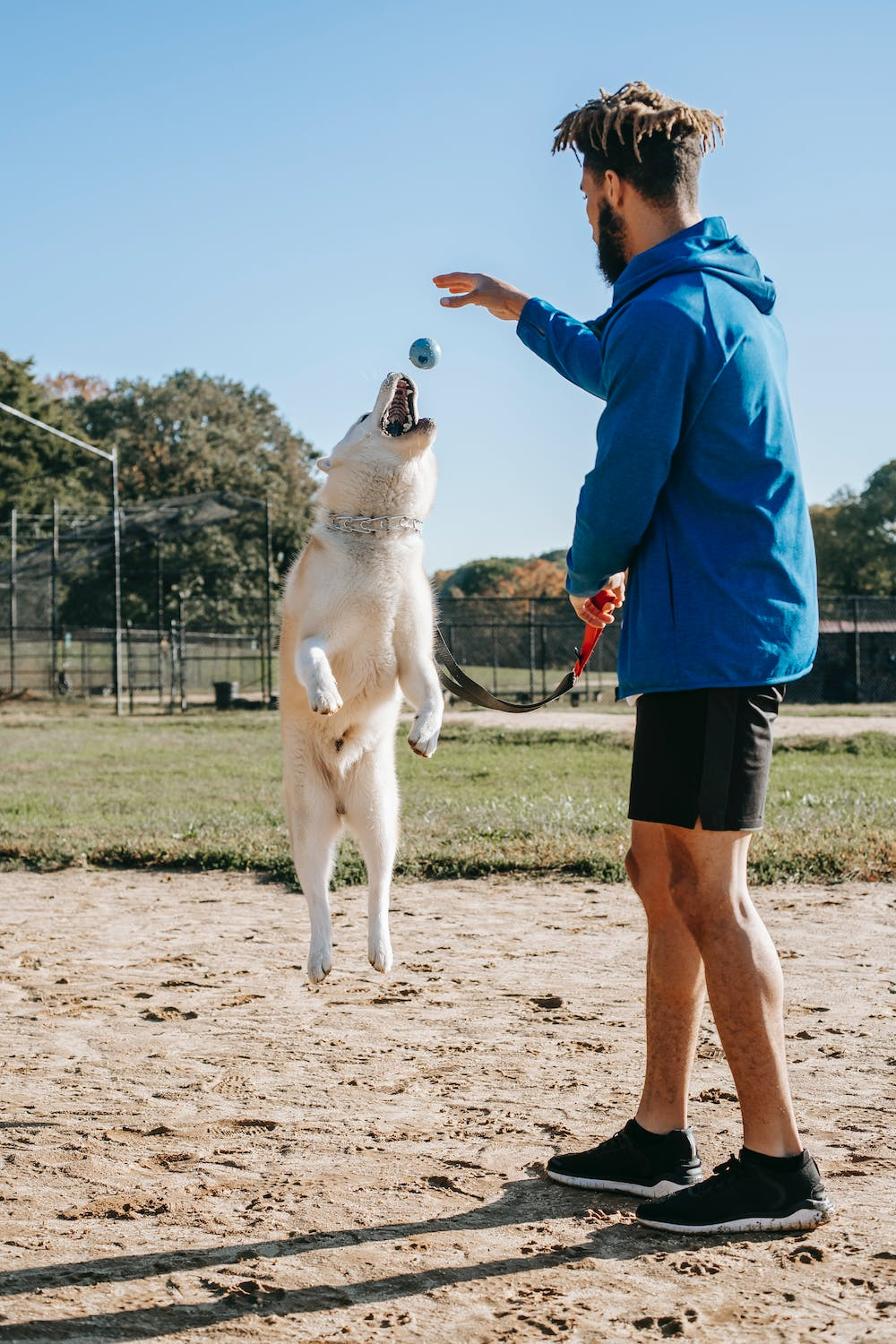 Getting Started with Obedience Training
If you're looking to get started with obedience training, there are several different options available. You can attend group classes with other pet parents or hire an experienced trainer to work with you one-on-one.
You can even try teaching your pup some basic commands on your own at home! If you do choose this route though, be sure to research proper techniques before getting started so that you don't unintentionally reinforce bad behaviors.
No matter which option you go with, consistency is key when it comes to obedience training; if you want lasting results, then you need to commit to working with your pup consistently over time.
That means setting aside regular practice sessions throughout the week—even if they're only 10 minutes long—to train them on their commands and keep them sharp.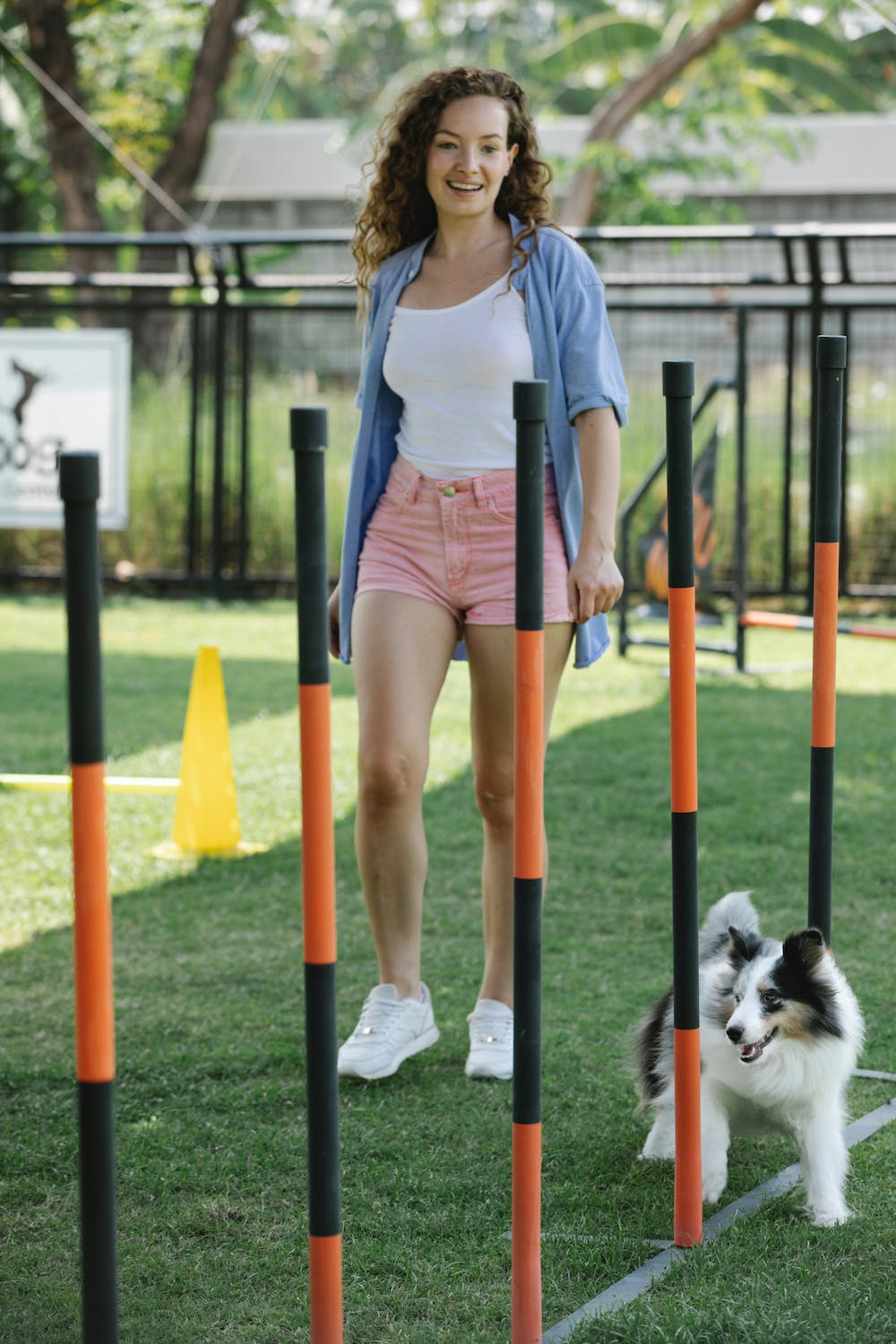 How To Start Obedience Training
If you're new to dog obedience training, there are a few things you should consider before getting started:
Choose an Experienced Dog Trainer

It's important that you choose an experienced trainer who has had success with teaching pup's basic commands like sit, stay, leave it, etc. Look for trainers who use positive reinforcement techniques rather than punishment-based methods as these are proven to be more effective in achieving desired results over time; plus they make the learning process more enjoyable for both you and your pup!

Set Realistic Goals

Be sure not to set unrealistic expectations for yourself or your pup when starting out with obedience training; this is especially true if they've never been trained before! Set small goals each session until both you and your pup become comfortable with the process; then gradually increase the difficulty level as time goes on so that neither one of you becomes overwhelmed or frustrated by the process.

Have Patience

Lastly (and perhaps most importantly), remember that patience is key when it comes to teaching a puppy proper behavior! It takes time for puppies (and even adult dogs!) To learn new things; so don't expect immediate results from every session—instead focus on praising successes as often as possible and working together towards long term goals!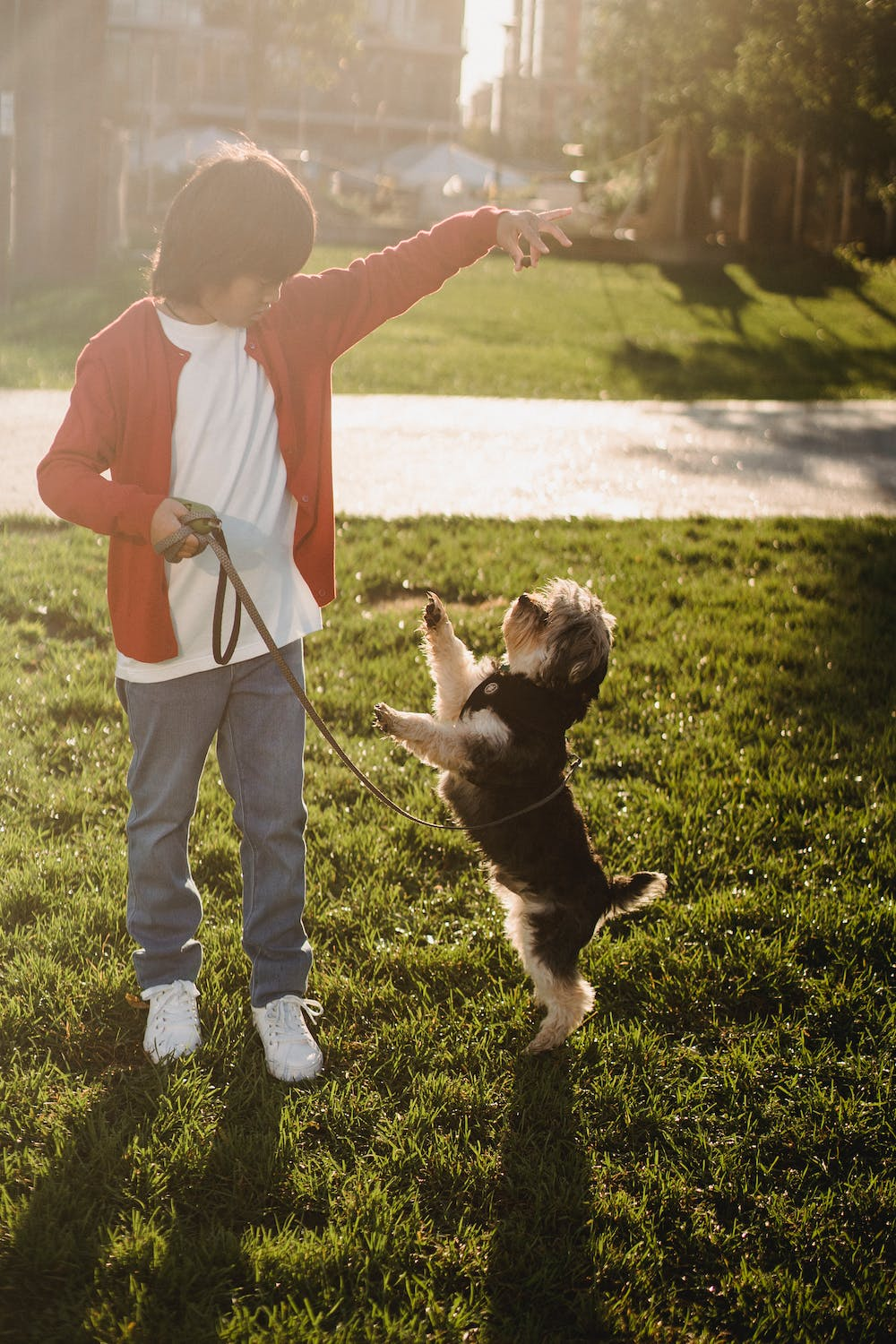 The Advantages of Hiring Professional Dog Trainers
If you've recently welcomed a furry friend into your home, you may be wondering if it's worth investing in the help professional dog trainers.
While some people may think that they can handle train their pup on their own, there are many advantages to hiring a professional dog trainer.
Expertise and Experience
One of the main benefits of hiring a professional dog trainer is that you get to tap into the expertise and experience that comes with years of practice. Not only do they know exactly how to address any behavioral issues your pup may have, but they also understand how dogs learn so that they can teach them effectively.
Plus, by working with an experienced professional, you can rest assured knowing that your pup is learning from someone who knows what they're doing and has seen countless other dogs go through the same process as yours.
Faster Results
When training your pup yourself, it could take weeks or even months to see results. By enlisting the help of a professional dog trainer, you can expect much faster results than if you were to try teaching your pup on your own.
his is because trained professionals know exactly what methods work best for different behaviors and will be able to implement those right away without having to experiment or test out different strategies first. As such, you could be seeing positive changes in just a few short sessions!
Encouraging Positive Habits
Professional trainers not only help correct negative behaviors but also encourage positive habits as well. For example, if your puppy is already housebroken or knows basic commands like "sit" and "stay" but needs more practice with them; then a professional dog trainer can help reinforce these skills while teaching new ones too!
They understand how important it is for pups to learn proper manners early on so they don't develop bad habits as they grow older – this makes it easier for both owners and dogs once their training is complete!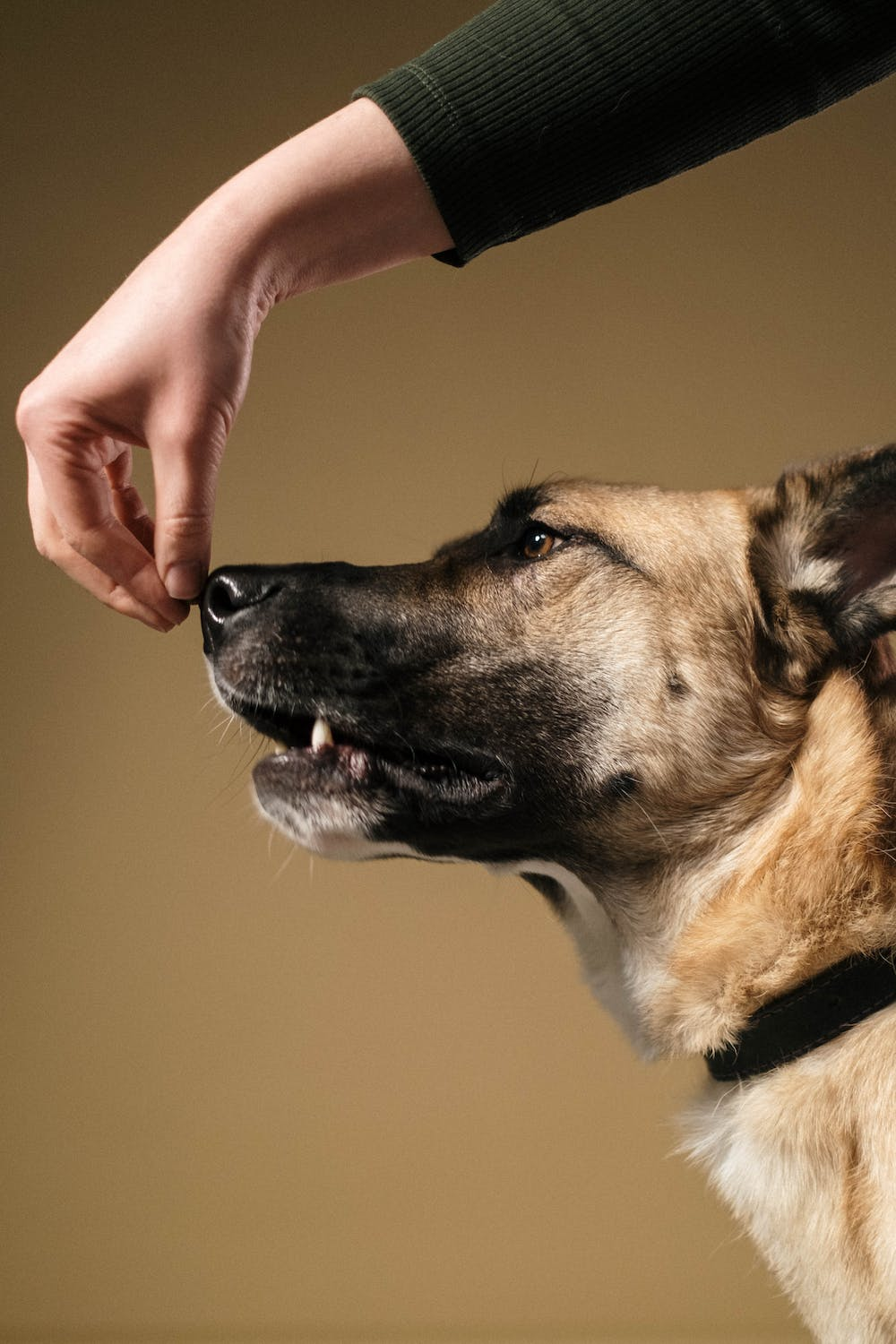 A Sign Your Pet May Need Professional Dog Training
Your dog may be the sweetest dog you've ever met, but sometimes his behavior can leave you scratching your head. From jumping on guests to barking at the mailman, there are a variety of reasons why your furry friend may need professional training.
One important reason is safety. If your dog pulls on his leash, doesn't come when called, or shows signs of aggression, he could end up running into a dangerous situation.
Aggressive behavior in dogs can be a scary situation for both the pet owner and those around them. Whether it's growling, biting, or lunging, an aggressive dog can pose a serious threat.
However, it's important to remember that aggressive behavior can be triggered by a variety of factors, including fear, anxiety, resource guarding, or even a lack of socialization. Your dog's behavior can be hard to understand. Professional dog training can be helpful to achieve goals regarding your dog's behavior.
Additionally, training can give you better confidence and improve your bond with your pet and make your relationship stronger. Plus, a well-trained dog is a happier dog, and who doesn't want that for their furry best friend?
Investing in professional training can provide many benefits for both you and your beloved pup. Plus it can even be fun!
When Should You Start Dog Training
Dogs are lovable creatures and loyal companions, but they also require a considerable amount of attention and training. Many new dog owners may be wondering when the appropriate time is to begin training their furry friend.
The answer is simple; the earlier, the better. Puppies are incredibly receptive to new information, and their brains are like sponges, eager to soak up new experiences. As early as eight weeks old, puppies can begin learning basic commands like sit, stay, and come.
Starting puppy training can lay the foundation of good behavior that will shape them into obedient and well-mannered adult dogs. Delaying their training can have long-lasting effects, making it challenging to correct undesirable habits and behaviors that could have been avoided or minimized if training started early.
So if you have a new puppy, don't wait too long to start their training, the sooner, the better!

Ruff House Dog Training Offering Services In Baltimore, Maryland
If you're a pet owner in Baltimore, Maryland, you know the importance of quality dog training. That's why Ruff House Dog Training is a top choice for pup parents throughout the city.
With an expert trainer and customizable program, Ruff House can help you achieve the behavior and obedience you're looking for in your furry friend. Whether you need puppy training, obedience training, or aggression training, Ruff House has the expertise to help you create a well-behaved and happy pet.
With in home dog training and private lessons, you'll find that Ruff House can teach your wonderful pet all the basics to be a successful dog of society. So why settle for anything less than the best? Contact Ruff House for all of your dog training needs in Baltimore.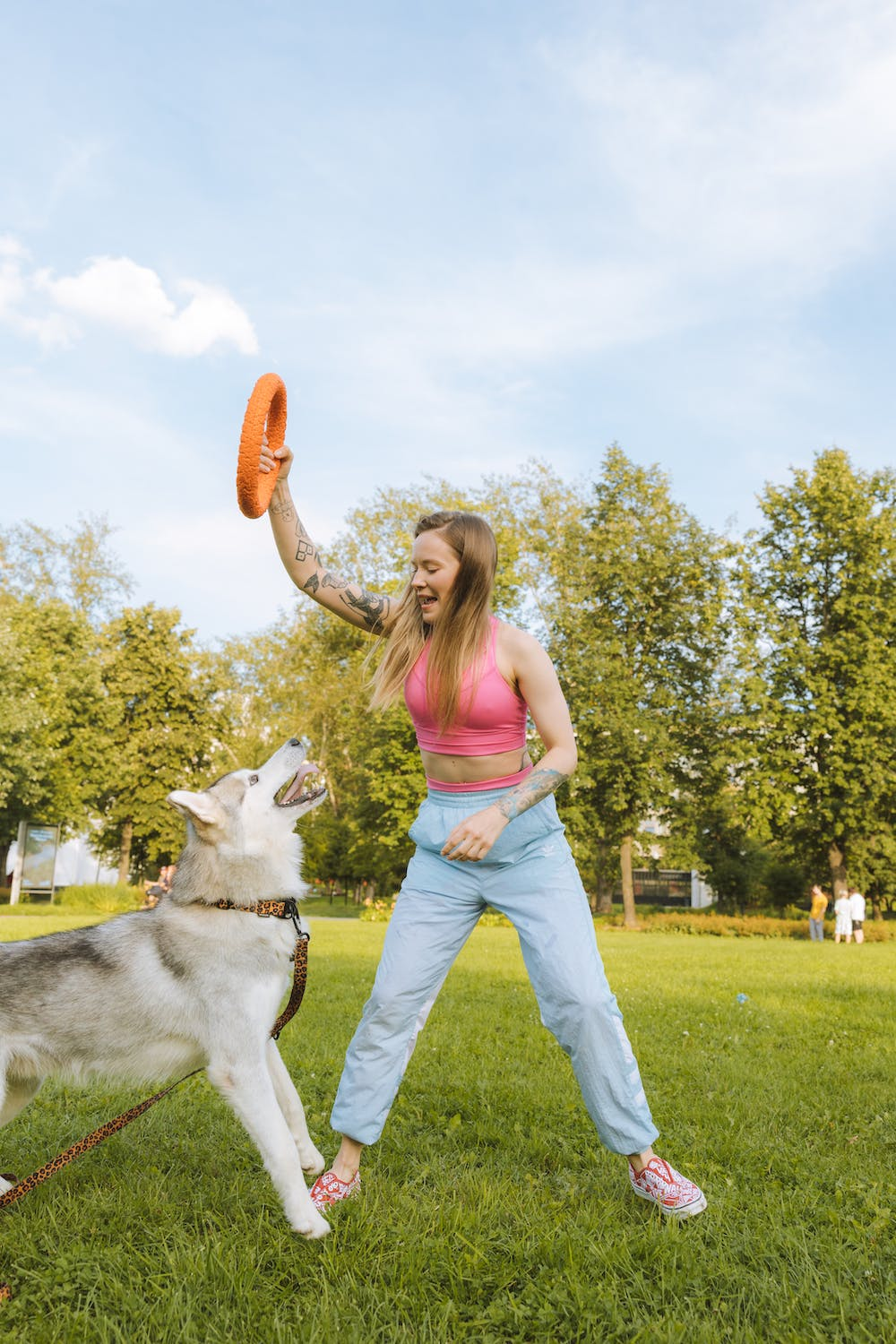 Conclusion
When it comes down to it, dog obedience training is an essential part of being a responsible pet owner—not only does it benefit both you and your furry friend but it also helps strengthen the bond between you two!
From improved safety measures to better socialization skills, there are many advantages associated with taking part in regular obedience classes with experienced trainers using positive reinforcement techniques; plus they make outings together much more enjoyable too!
So if you're looking into ways to improve life at home with Fido – consider dog training!